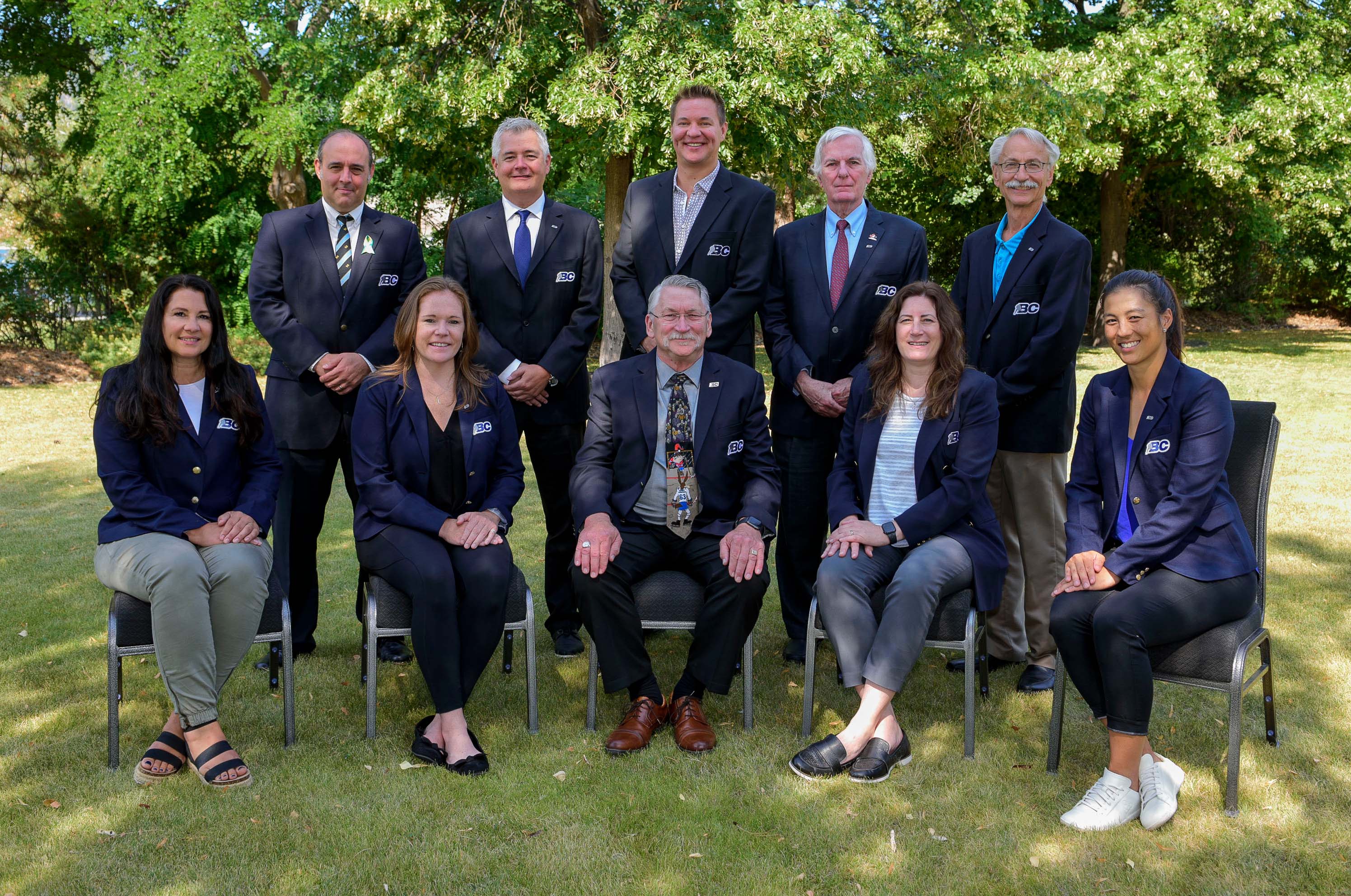 Chair of the Board Message
I want to acknowledge we are on the unceded and traditional territories of many Indigenous people throughout BC and Yukon. BC Hockey honours the traditional lands and homelands of all Indigenous peoples and communities across Canada, including First Nations, Inuit and Métis.
I'd also like to recognize all BC Hockey's life members and thank them for their tireless dedication to all who play our great game.
In the Spring of 2020, we were forced to pause hockey because of the COVID-19 pandemic. At the same time the BC Hockey Board of Directors recognized there was a need for a significant reset and change in the operation of BC Hockey moving into the future. This change meant a complete re-evaluating of our current practices, with the common goal of improving our organization. From the information you provided to the Board of Directors we began rebuilding our organization from the ground up.
Much work has been done and we still have more work to do. The Board has reached out to many stakeholders that included Minor Hockey Associations, Builders, and Life Members to help guide us into what we refer to as the "New BC Hockey".
COVID-19 forced changes to all aspects of life and hockey was no exception. Never in the history of our organization have we been forced to deal with a pandemic. Your Board of Directors accepted the challenges and worked even harder to ensure we could return to hockey safely and as quickly as possible.
I want to recognize all of our players and volunteers who in the past and currently work so unselfishly to make our game great and BC Hockey one of the top sport organizations in Canada. Receiving emails and videos from players talking about their experiences, commitment, and support for programming in many areas of the Branch was meaningful and helpful in charting our new course.
Our office staff has been forced to work harder than ever before to ensure the experience for all is positive and meaningful. Together we are forging ahead and doing things we have never done before. This is only possible largely because of the quality of the people who work with us to keep our game great.
We have already seen and experienced first-hand how working together advances the cause for all of our members. Let's keep this momentum moving us forward and keep in mind that investing together for the youth of our Branch will help improve our society as a whole in the future.
I am humbled to have had the support from all of you over the past number of years and I am excited about what will come next. The new BC Hockey promises to be an organization that is full of common sense and strives to provide hockey to all areas of our Branch.
Thank you for all you do, and I look forward to meeting with all of you when it is safe to do so. Take care of each other, be kind to one another, knowing we will all get through this unprecedented time soon. Best wishes and the very best of luck to all of our Hockey Associations everywhere.
Bill Greene BC Hockey Chair of the Board
Board of Directors
FALKLAND
Bill Greene, Chair of the Board
VANCOUVER
Haileigh Callison, Director
NEW WESTMINSTER
Chuck Campbell, Director
WHISTLER
Anita Cote, Director
PENTICTON
Andrew Jakubeit, Director
RICHMOND
Melanie Jue, Director
VICTORIA
John MacMillan, Director
SURREY
Neil McNabb, Director
TORONTO, ONT.
Stephanie White, Director