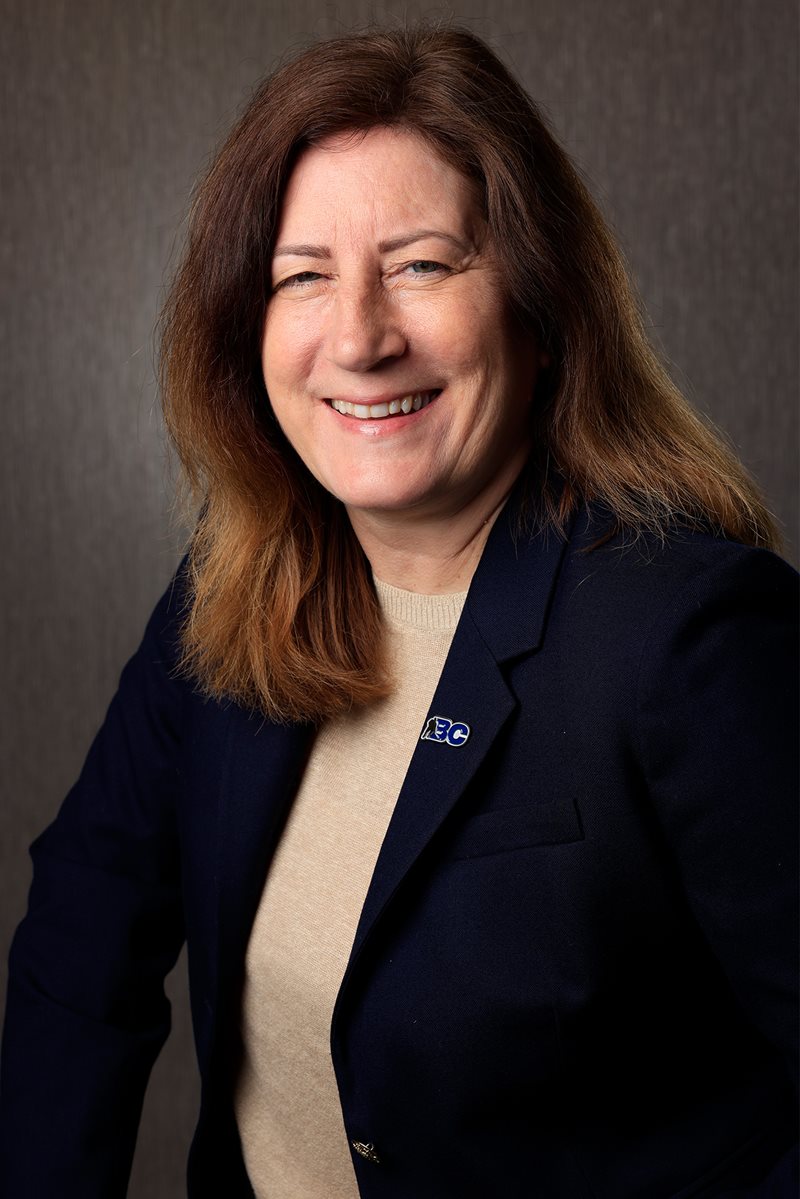 MESSAGE FROM THE CHAIR OF THE BOARD
I want to acknowledge that we are on the unceded and traditional territories of many Indigenous peoples throughout B.C. and Yukon.
On behalf of BC Hockey, I want to thank all Indigenous people in our Branch for sharing their land with us to play hockey. BC Hockey honours the traditional lands and homelands of all Indigenous peoples and communities across Canada, including First Nations, Inuit and Métis.
I am thankful for the opportunity to serve as Chair of the Board following Bill Greene's tenure over the last 4 years.
I'd like to recognize BC Hockey's Life Members and thank them for their continued dedication, inspiration, and guidance. To our newest Life Members, a warm welcome, we appreciate your knowledge and support as we continue to reshape hockey in B.C.
Our game is strong due to the commitment of our volunteers. Thank you to all our incredible volunteers for their time, dedication, and perseverance. Please know you are positively impacting our participants each and every day with your commitment to our game.
Congratulations to our players, coaches and officials who represent their communities and all areas of B.C. and Yukon on the national and international stages. You make us proud and are strong reminders of the importance of our grassroots programs in developing our Program of Excellence athletes, coaches, and officials.
The new BC Hockey Strategic Plan will take shape this year and guide us, all of us, through the next chapters in BC Hockey's story. At Congress we saw a sneak preview of the Strategic Plan. The Strategic Plan is our commitment to the "why" and "how" we operate hockey, and work collaboratively with our members and stakeholders in co-creating a positive lifelong hockey experience.
Jointly, all of us, must continue to be vigilant in creating a safe sporting destination for all our participants. We must commit whole heartedly to creating a diverse, inclusive, and welcoming sport that makes everyone feel they have a place and can experience the beauty of our game. We must also focus on supporting the growth of hockey at the grassroots level. A robust grassroots hockey system is the foundation for all or our success.
Finally, as we return to hockey in the new normal of our lives, we must thoughtfully reshape hockey in B.C. and Yukon.
Together we can co-create hockey that is...
A place where more families want to be involved and join us,
A place where every child feels safe,
A place where everyone feels welcomed and included,
A place where we focus on skills and development over wins,
A place where we return the smiles to all our participants.
Together, collaboratively, we can create the best hockey experience in Canada.
A final thanks to everyone who works tirelessly in our game, from our MHAs to our office staff, to our Board of Directors and all our participants. When we collaboratively focus on supporting and caring for each other, we create a powerful community with a strong sense of belonging. This is how we co-create the best hockey experience in Canada.
Stephanie White
Chair, BC Hockey
Board of Directors
WINDSOR, ONT.
Stephanie White, Chair of the Board
SURREY
Mark Burgin, Director
VANCOUVER
Haleigh Callison, Director
WHISTLER
Anita Cote, Director
NORTH VANCOUVER
Jaci Edgeworth, Director
PRINCE GEORGE
Randy Henderson, Director
KAMLOOPS
Brad Klock, Director
SURREY
Neil McNabb, Director
EDMONTON, ALTA.
Steven Phipps, Director