This is the home for all your championship scores! Scoreboards will be updated as the information becomes available.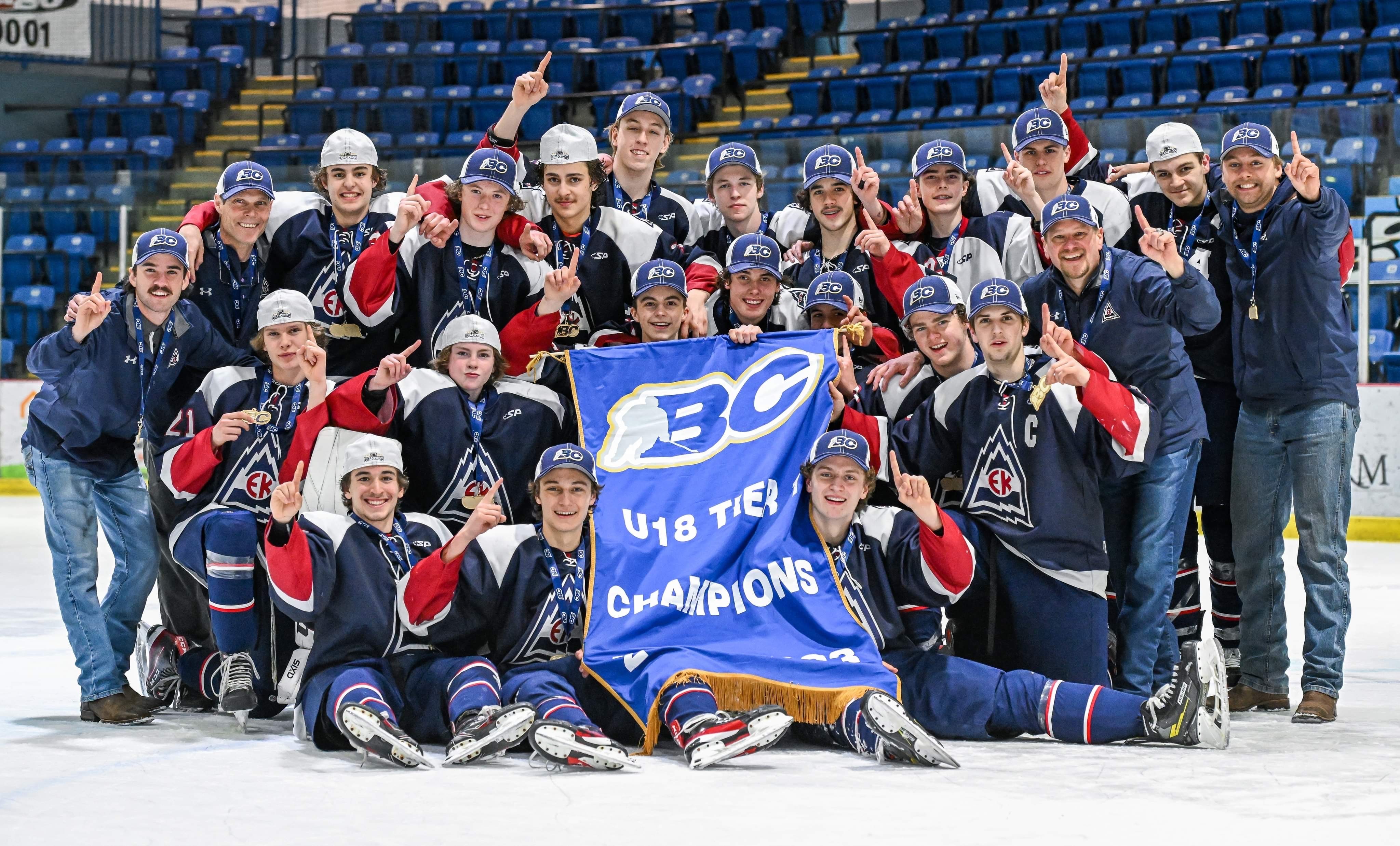 Championships - Host Information
BC Hockey Championship venues in all divisions are selected by the championship committee and endorsed by the minor committee.
Due to the variances in spring break dates across B.C. and Yukon in 2024, the BC Hockey Championship dates approved by the Minor Committee are:
Integrated Tier 1-4:

March 17-20, 2024 with a travel date of March 16, 2024 (

10 team championships will be extended until March 21)
Female:

March 21-24, 2024 with a travel date of March 20, 2024

U21: March 23-24, 2024 with a travel date of March 22, 2024
Senior AA (Coy Cup): Host - Powell River Regals, Dates TBA
Junior A Championship: Host - Kimberley Dynamiters, April 18-21, 2024
The Championship Hosts will be added below as they are selected. Each name will be updated with their host package as they become available.
| | | | | | |
| --- | --- | --- | --- | --- | --- |
| | TIER 1 | TIER 2 | TIER 3 | TIER 4 | FEMALE |
| U18 | Nanaimo | Langley | Nelson | | |
| U15 | North Shore Winter Club | Salmon Arm | Quesnel | East Kootenay (Kimberley) | Castlegar |
| U13 | Greater Vernon | Fort St. John | Aldergrove | Revelstoke | Capital Region |
Certified Team Rosters
Certified Team Rosters will be issued from the BC Hockey office, listing the eligible players, affiliates and team officials. Individuals not listed on the certified team roster will not be eligible to participate.
Equipment Check
An Equipment Check List will have been circulated to all teams prior to the Championship tournament. Players' equipment should have been checked before leaving home.
- Prior to each team's first game and possibly during the week, an equipment check will be conducted by a Referee Committee Member, with a referee or the BC Hockey Representative.
- Particular attention will be paid to helmets, neck protection etc. Altered equipment will be removed from the game. Of significance are CSA certification and ear protection.
- Mask must be made for the particular helmet and fit properly. Throat protectors are to be BNQ certified. No torn pants will be permitted, if players have zippered pants they must be done up. No large holes in palms of gloves etc.
We gratefully acknowledge the financial support of the Province of British Columbia
Individual teams participating in each championship are district winners and must be declared at least 10 days prior to the opening date of the championship.
Resources
Championship Resources & Travel Resources