2021 WHL DRAFT REWIND: OLLIE JOSEPHSON, MATTHEW HUTCHISON AND DRYDEN KURAMOTO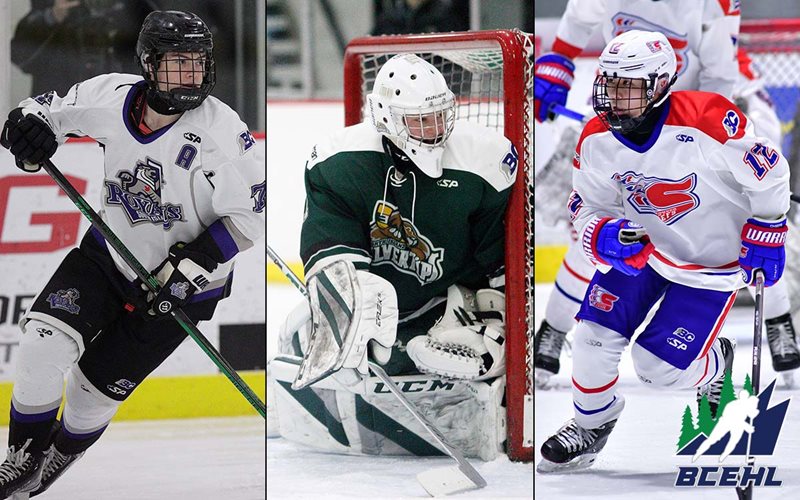 (Photo credits: Trent Rolfe, Trent Rolfe Photography & Kevin Light)
By MARIO ANNICCHIARICO
VICTORIA - Due to COVID-19 they were forced to wait longer than first scheduled, but British Columbia-born and bred minor hockey players Ollie Josephson, Matthew Hutchison and Dryden Kuramoto recently experienced the highs of being selected in the Western Hockey League draft.
Josephson, a forward from Victoria, was selected fifth overall by the Red Deer Rebels. The home-province Vancouver Giants traded up to nab Hutchison – a Victoria-born, but Nanaimo-raised goaltender - in the third round, 50th overall. Kuramoto - who was in a different situation in that the winger had already committed to the Chilliwack Chiefs of the B.C. Hockey League – was chosen in the sixth round, 124th, by the Calgary Hitmen.
The draft was originally set for May but postposed to mid-December for COVID-19 concerns.
"I'm very happy with who selected me and where I went," said an elated Josephson. "Fifth overall is pretty cool, I didn't think I'd go that high, but I'm pretty happy where I ended up."
"I had just got back from practice, walked through the door and started watching the draft (online) and my name was announced and obviously I was pretty excited," said Josephson, who suited up with the U18 AAA South Island Royals, where he had six goals and nine assists in 10 games prior to the draft.
He also enjoyed a very strong WHL Cup tournament where he collected four goals and three assists in five games as Team BC captured the title. Josephson played injured through that event with a strained hip flexor.
Following his name being called, Josephson talked to Rebels owner, president and general manager Brent Sutter and then spoke to Rebels associate general manager Shaun Sutter once the draft was over.
"They were just congratulating me and telling me that they were happy to have me. I wasn't expecting to go that high at all, but I'm very happy," continued the 15-year-old, who then visited Red Deer, signed his Standard Player Agreement and suited up in a game.
"Now the hard work starts," he said of the process. "I'll show up to camp next year, work hard and hopefully earn a spot. My dad was very happy. He wanted me to go to Red Deer as well. It's not too far away and it's a great organization, so he wasjust as happy as I was."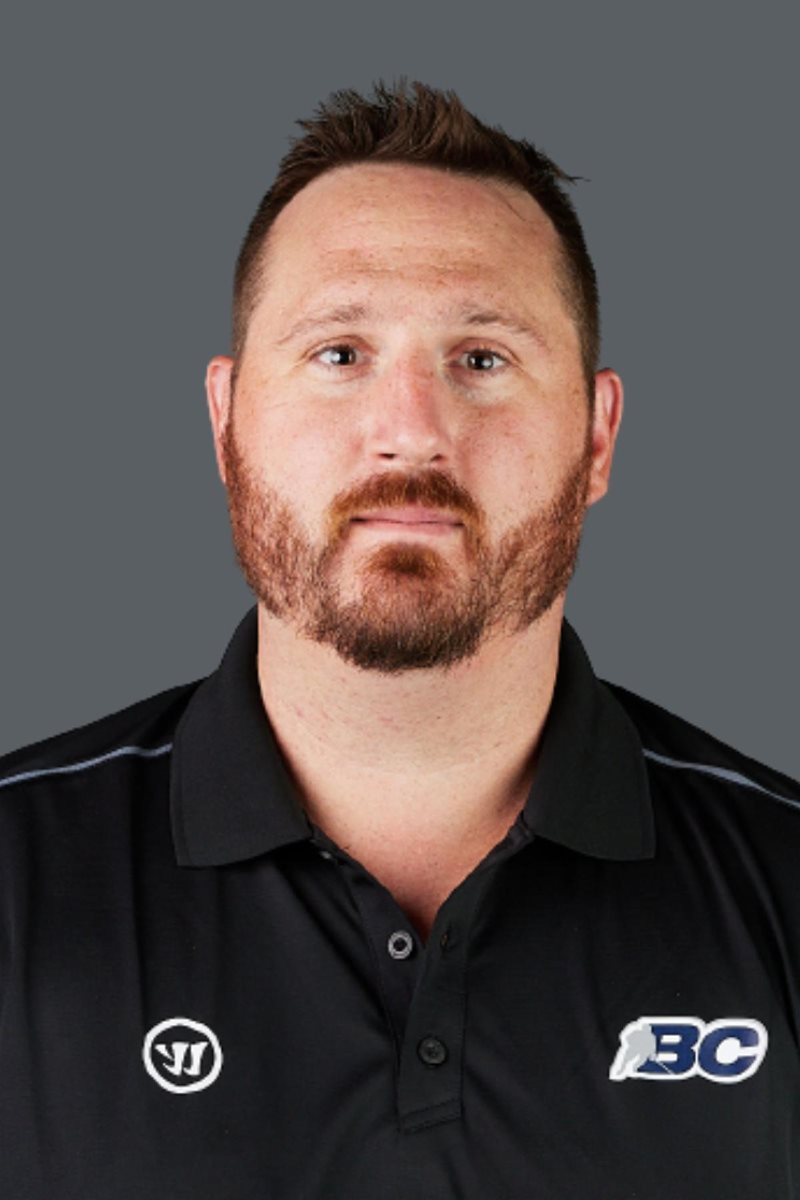 (Photo credits: Red Deer Rebels/Rob Wallator)
Josephson's father Mike is a former minor-pro player who also went through the ranks of the WHL, playing in both Lethbridge and Kamloops and twice winning WHL championships – in 1993-94 with Kamloops and 1996-97 with Lethbridge. Kamloops also claimed the Memorial Cup that season and Lethbridge finished as a runner-up in the national championship.
He went on to play pro with the San Diego Gulls and Long Beach Ice Dogs of the International Hockey League and Baton Rouge Kingfish and Victoria Salmon Kings of the East Coast Hockey League.
As for his son, Ollie impressed his suitors, who watched him closely at the WHL Cup in Red Deer in October.
"Ollie was injured in the WHL Cup and played at probably 50 to 60 per cent," said Rebels associate GM Shaun Sutter. "But that's the type of person and player that he is. Ollie is the type of guy who every person who's coached him loves him.
"The words trust, and responsibility come to mind," Sutter added of Josephson. "Ollie is a great skater and a smart player with a lot of layers to his game. He can play in any situation and make other players around him better.
"Going back to July, when these kids started playing again, Ollie has been a favourite of our team. We believe that your best players have to be guys who set the tone and an example for other players. Ollie is a person and a player who is going to do that every day."
Josephson, who stands a five-foot-11 and weighs 175 pounds, was also an affiliated player with the Victoria Grizzlies of the B.C. Hockey League and had one goal in a handful of appearances.
Hutchison, too, had his BCHL experiences and in fact gained some notoriety when he backstopped the Cowichan Valley Capitals to a 4-2 win over the Vernon Vipers, facing a staggering 53 shots and named the game's first star.
"It was awesome," Hutchison recalled of that outing. "Just being in practice with the guys and getting out for my first game was probably the coolest and most memorable event I've had in hockey. Getting through those games was pretty incredible."
The U18 AAA North Island Silvertips netminder had been affiliated with the Cowichan Valley Capitals and has worked with their goalie coach James Gaertner for the last few years. He recalls his first regular-season BCHL outing very well.
"As the game was going on I was so lost in it. After the final buzzer someone came up to me and told me I had 53 or 54 shots against, and I didn't even believe it. I looked up at the clock and it was true, and I thought, 'Wow, that's pretty cool.' I was so focussed on the game that I didn't even notice," he said.
He got to perform the first star presentation, came back towards the dressing room and the team's trainer had his former billet brother (Brady Lynn), who lived with the Hutchisons in Nanaimo, on FaceTime in the hallway. "So, I got to say hi to him so that was pretty cool. Then I got into the dressing room, and everyone was lined up and they all gave me hugs, which was also a pretty cool moment."
Hutchison also defeated his home-town Nanaimo Clippers in BCHL exhibition play.
"It was unreal, going into the game I didn't know what to expect so my focus was to go in and have as much fun as possible and not think about results. It worked out and that was awesome," he said of that win. "My (current) billet brother, Cooper Black, who's playing for the Clippers right now is a goalie and he was backing them up in the game. When we both got home, we got to talk about the game, and it was awesome."
It ranks behind being selected by the home-province Giants now, however, said Hutchison, who signed with the team shortly after the draft.
"It was a crazy week, with a lot going on, but it was also super, super fun with everything happening," admitted Hutchison. "But, in a way, it's nice to have it over with and now it's time to get to work. I wasn't really sure what to expect going in, but I was also ready for whatever came my way, and I knew I would be happy with whatever came."
That it's the Vancouver Giants is even more satisfying for Hutchison and his family.
"It's nice that it's close to home, but also because it's such a great team. It's the best of both worlds really and I couldn't be much happier," he said. "They traded up so that was pretty cool to see that happen. That was fun.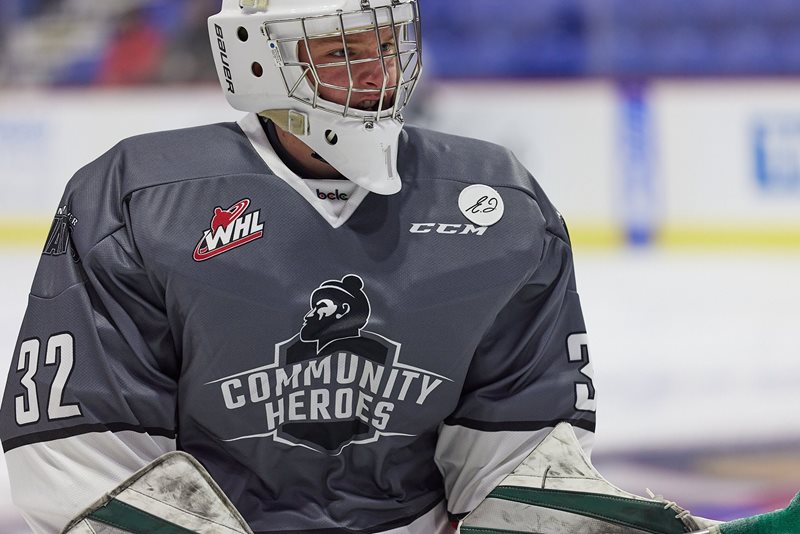 (Photo credits: Vancouver Giants/Rob Wilton)
"I talked to one of the scouts on draft day and I got to meet them after a game in Victoria. They said congrats and just keep working and moving ahead and we'll see what happens.
"It was definitely nerve-wracking, but it was also pretty exciting. I ended up in a good place and in a good situation, so I'm really happy," added the six-foot-two, 165-pounder who had one win, one tie, one overtime loss and five defeats with the North Island Silvertips prior to the draft.
Hutchison has also benefitted from the work of his father, Dave, one of the originators of the InGoal Magazine. The position has brought the younger Hutchison several opportunities to meet pro goaltenders, such as his hero Carey Price of the Montreal Canadiens and a former Tri-City American of the WHL.
"Dad is the one who got me into goaltending and has done everything for me, from coaching right through. I wouldn't be anywhere close to where I am without him," said Hutchison. "I get to meet a bunch of guys all the time I get to be around pros and see how they work and react, and I think that's helped me grow my own game.
"To see how they work has really helped. I remember the first time I met (Carey Price), I just froze, and I didn't know what to say, but everyone that I've met has meant the world to me. For me, I like to take pieces from everyone that I can and build that into my own game and that's helped me play the way I do and build my game, because I don't think anyone can just copy somebody's game and have it work for them. I take bits and pieces from everyone that I possibly can and build it into my own game the best way I possibly can."
Hutchison also has the size that scouts look for in a goaltender.
"I'm lucky with the height. My mom (Jill) is tall and I got her height, which I'm very thankful for," admitted Hutchison, who said his ultimate goal and dream is to play in the WHL.
The Giants, who traded with the Moose Jaw Warriors to make the selection, are happy to have him.
"We were very excited with the opportunity to draft a B.C.-born goalie that has shown that he can perform at a high-level having competed in and won games in junior already. His technical ability is well beyond his years, and we look forward to assisting in his development for years to come," said Giants GM Barclay Parnetta.
"The first thing you notice about Matthew is his confidence," added Giants' Vancouver Island regional scout Kelly Kursteiner. "His size and his positioning were both key attributes that made us want to trade up to select him, and we're happy to welcome him and his family to the Vancouver Giants organization."
As for Kuramoto, the U18 AAA Vancouver North East Chiefs product - who had eight goals and eight assists in 14 games entering the draft – also experienced a strong WHL Cup with the successful Team BC. His commitment to the Chilliwack Chiefs of the BCHL, however, dropped his stock from a higher first- or second-round selection to the sixth, where the Hitmen finally took a chance on him.
"It's a great organization and I'm excited," said Kuramoto, whose family advisor had spoken to the Hitmen several times over the last few days leading up to the draft. "I had talked to several teams, and to Calgary, and they said they'd love for me to come to camp.
"I didn't need to sign right away, just to keep an open mind. All the teams had said that they'd probably take me around the sixth round just because I couldn't commit. I've committed to Chilliwack, but nothing is ever set in stone. I'll go to Calgary and their camp and see what it's all about but, at the moment, it's probably more likely to go to Chilliwack."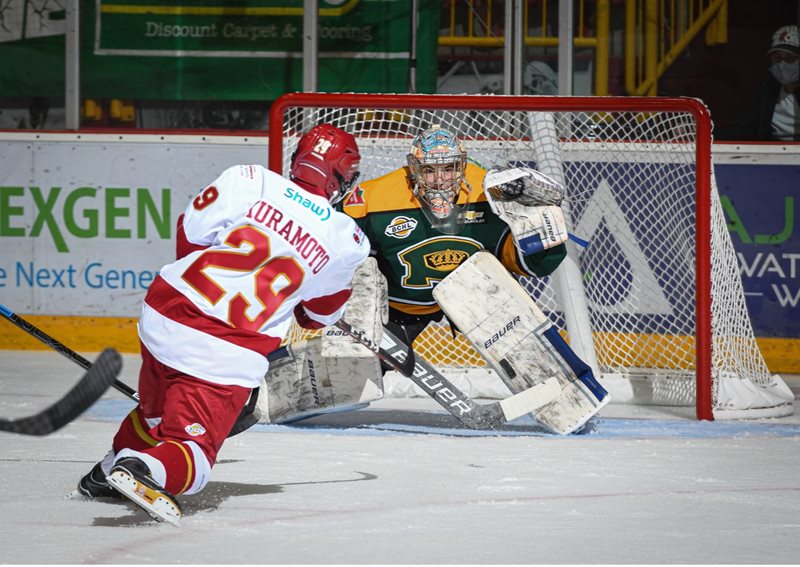 (Photo credits: Darren Francis Photography)
The 15-year-old is a smaller player at five-foot-six and 135 pounds so the BCHL route may suit his game better as the current Grade 10 student at Burnaby Secondary fills out.
"I had a bit of a slow start, but I've been picking it up lately. The kids are older and it's a little bit more physical than what I've been used to, but it's been fun. It's been more challenging," said Kuramoto.
"There is always a possibility of going to the Western Hockey League. Nothing is ever at zero per cent," he said prior to the draft. "I would just like to go to a good organization. I'm a smaller player and I would probably need a little bit more time to develop and put on weight.
"That's the thing with a small player, if you don't have the skills, you're not going be able to play, so I think going to college would give you more time to do that. The BCHL is appealing in that sense and it's something I've decided to go with right now.
"But with the WHL, it's always appealing - and there's a chance I could still go that way, too – because it would give me more pro-like environment."
What remains common for all three are their aspirations to one day play pro and they thank their minor hockey programs for building their strength and character along the way.
"The skills development there was incredible," Kuramoto, who played with the Burnaby Winter Club, said of his up-bringing. "The coaches were good and they all knew their stuff and I think I received a lot higher skill development that other players might not have received."
One of his favourite memories was the Quebec Invitational Pee Wee tournament, which is a prestigious event and, of course, the recent win at the WHL Cup.
"The WHL Cup was a good experience. We won and that was a great experience, but for me, personally, I had some good games and some off games. In five games I scored three goals and had an assist, so that was all right, but I still think I could've been a little bit better."
His teammate there, Josephson, enjoyed a strong WHL Cup and also has enjoyed his minor hockey experiences.
"Playing pro is the ultimate goal and that's my dream. I think I can go as far as hard work will take me," said Josephson, who came up through the Juan de Fuca Minor Hockey Association. "I'm goals oriented, but it's not really a points thing, it's a personal thing, like working the hardest I possibly can.
"We've had a pretty good group playing right through minor hockey, with good teams and good coaches and got to play some pretty good competition."
One of his favourite minor hockey memories was competing with a Select team in a tournament called The Show in Minnesota. Also, in his second year of Pee Wee with Juan de Fuca, the team went through Vancouver Island competition undefeated before bowing out at provincials.
"It's been great so far," he said of his current season with the South Island Royals. "Our record isn't great, but we're starting to pick it up."
He's getting a lot of playing time and it's been great development.
"It's fun playing against older guys. I like the challenge. I don't know if it's more physical, but the guys are stronger, and they move around a bit more."
The WHL Cup is where it all came together with Team BC.
"That was a great group of guys, and we came together pretty quickly. That was the most fun I've ever had in my hockey career and those are memories we'll have for the rest of our lives," said Josephson, who received a lot of attention from scouts there.
Hutchison, too, will never forget his minor-hockey days, playing in Nanaimo from first-year U9 all the way up to now, which is first-year U18.
"It's been huge, just having to play at home my whole life and not having to leave at a young age to an Academy has helped me stay here, live with my family and that's been terrific," he said.
One of his best memories was his second year Pee Wee where they defeated one of their rivals, Victoria Racquet Club, to move onto the Island finals.
"We hadn't defeated them all year and we got the win and that's something you never forget," he said.
Now all three hope to build further memories after their selections in the WHL Draft.
Mario Annicchiarico is a freelance writer based in Victoria who has previously covered the National Hockey League's Edmonton Oilers, as well as the Western Hockey League.