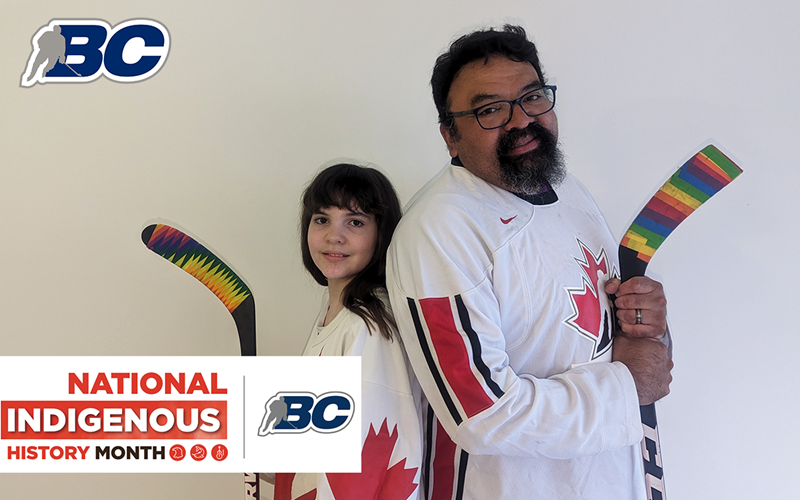 By MARIO ANNICCHIARICO
Ben Berland fell in love with the sport of hockey as a young boy growing up in the hockey-crazed town of Fort St. James, B.C., just northwest of Prince George.
Originally from Edmonton, Berland was introduced to the game by his uncle, Archie Gladue, and has lived and breathed it for almost 50 years.
As a member of the Binche Whut'en nation and a member of the Frog clan, Berland gives back to the sport in so many ways, including as a key member of the BC Hockey Indigenous Participation Work Group.
The BC Hockey committee works towards the overall goal to ensure that provincial hockey programs are focused on increasing participation of Indigenous people in hockey and ensures that programs provide safe and welcoming environments for Indigenous people.
It's fitting to celebrate his work, along with many others like him, on National Indigenous Peoples Day.
It hasn't always been easy for Berland, 54, the capital projects and assets manager with Carrier Sekani Family Services in Prince George, the city he has called home for the past 25 years.
Berland has seen and witnessed discrimination over his years and, at one key moment in his life, turned him away from the game. However, the committee - and the fact that his 10-year-old daughter Finlay expressed an interest in playing the game and having him coach again – has drawn him back in.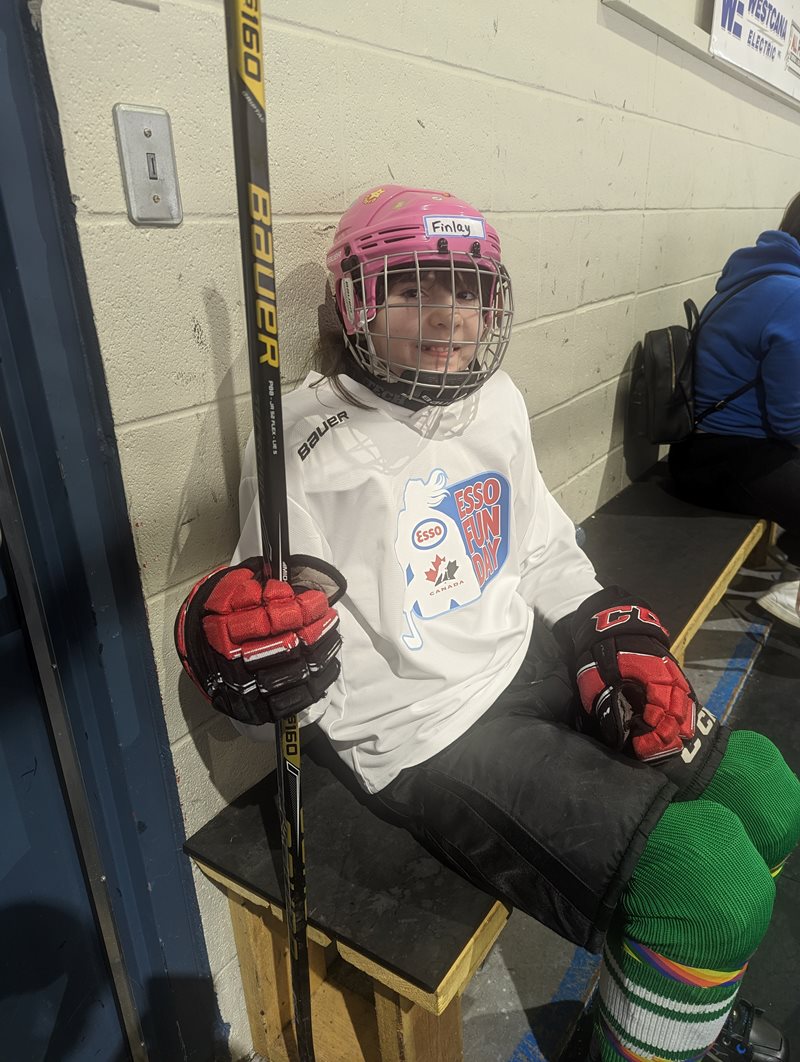 "It means a lot," Berland says of the committee. "When I left coaching, I had a huge passion for it, but at the time there wasn't a lot for Indigenous people in hockey. There were a lot of stereotypes for what Indigenous people were like.
"What type of player they should be. What type of coach people expect, and the reality was I had got tired of it over the years, in particular the last year I had. It was horrendous and it got to the point where, literally, I could not wait until the final buzzer to go to walk away. It left a bitter taste in my mouth."
He was still running clinics and taught the Speak Out course which has since been replaced by Respect in Sport.
"I literally walked away from the coaching end. I regret just walking away and I probably should have talked to some good friends I had in hockey, but when you're feeling hurt and feeling you don't belong, you want to walk away and do something else. I'm really sorry I did," he says.
"But there were a few things that got me back on track, like sitting on the Indigenous participation committee. I think we've gone through a few reiterations of the committee like the Truth and Reconciliation in Hockey Committee. I don't know what we're going to be called next year," he chuckles.
He was asked to join the group by his friend Randy Henderson. The two used to coach together and Henderson is a director on the BC Hockey Board.
"Ben has almost an impeccable, moral compass. He's a guy who's always thought about kids, doing what's best for them and has always thought about hockey as being the greatest thing in the world ever since he was about seven years old," says Henderson.
"His accomplishments in hockey and education is nothing to be sneezed at. He's been with the high-performance program; he's coached at the grassroots level - from house league to rep - to a part of the Indigenous championships. He's been around the game for long enough to know.
"I know he would put the committee ahead of any personal achievements. The neat thing about Ben is he has a lot of personal experiences that he can draw on, but sometimes when people draw on those experiences, there's an axe to grind. Ben doesn't have that axe to grind," insists Henderson.
"He's like, 'Let's use that to move things forward. How can we change this from happening?' He was one of the great ones to put forth the concept that, 'Geez, when the Indigenous people come into the rink, they don't always feel welcome, whereas when someone who is not Indigenous comes to a rink, it's quite normal.'
"That was a powerful thing for him to say and not in an angry way, but how can we make this better? How can we reach out to communities and make the environment in our arenas better for everyone. He was very courageous that way."
Henderson also calls Berland a patriot.
"Ben has always said – and this has kind of knocked me on my butt a couple of times – that there's enough land here in Canada where we can all live together and prosper and have a good life and be happy."
And Berland is back in that happy place, thanks in part, to his daughter Finlay.
"She came to me one day and said, 'Dad, I want to play hockey and I want you to coach me.' I said, 'OK, we can do that.' I've been scrambling to get my coaching certification back in order and I've managed to do it. I got out of coaching quite a few years ago. I didn't think I'd ever come back," he says.
But here he is. Berland once coached in the Best Ever program - now the Program of Excellence - for three years and was part of the coaching staff with the Male U16 Team BC at the Canada Winter Games in 2003. He was also an assistant with the U15 and U17 programs.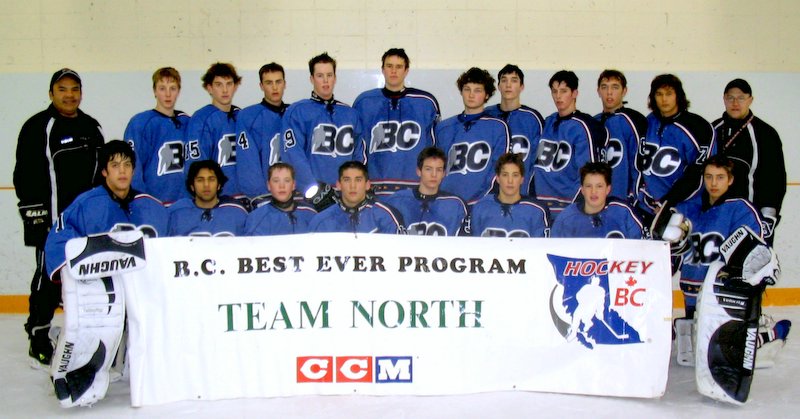 "Those were such great experiences and I have nothing but great memories from doing that. It always felt like a reward to me," he says.
As does his position with the Indigenous Participation Work Group.
"To know we're making a difference; I see it now. I go to rinks and hear land acknowledgements. That's really neat, and something we never had as a kid," Berland says. "People wouldn't even acknowledge you were Indigenous and sometimes you would try to hide that because it wasn't a great thing back in the day."
He now sees the work associations are doing in rebranding and reaching out to local Indigenous nations.
"To make these kids feel they are welcome in a rink, that means the world to me."
As did the day Finlay approached him about taking up the game.
"It was beautiful for me to hear my daughter say she wanted to play. I brought her to Esso Fun Days here. They geared her up and I stood down by the glass and told my wife (Tanja) I wanted to watch drills. But the reality was I stood by myself because I had tears in my eyes watching her come out."
And he's seeing it in the present Indigenous kids involved in the game.
"The generation now has that pain and hurt, and it's built into their DNA, but it's also the generation that has resilience and strength. I'm over the moon with the work we're doing. It's all about kids going out and having a good time. Be a kid. Have fun," he says.
He's learned from his Indigenous ways that the easiest way to raise kids is to love them. "Give them food and water and surround them with love and they will flourish. That's been at the base of my philosophy as a coach. I know when it stopped being fun for me, I walked away. I don't ever want to see a kid walk away when I'm coaching."
Berland continues to play Oldtimers hockey and sits on that league executive along with working on the Indigenous Participation Work Group and, of course, he's getting back into coaching next season.
"I intend to play until I leave this earth. The goal is to play until I'm 100 years old and I'll play if I reach 101," he insists. "I've always said that you don't quit playing because you grow old, you grow old because you quit playing."
Mario Annicchiarico is a freelance writer based in Victoria who has previously covered the National Hockey League's Edmonton Oilers, as well as the Western Hockey League.