AN ATHLETE FOR ALL SEASONS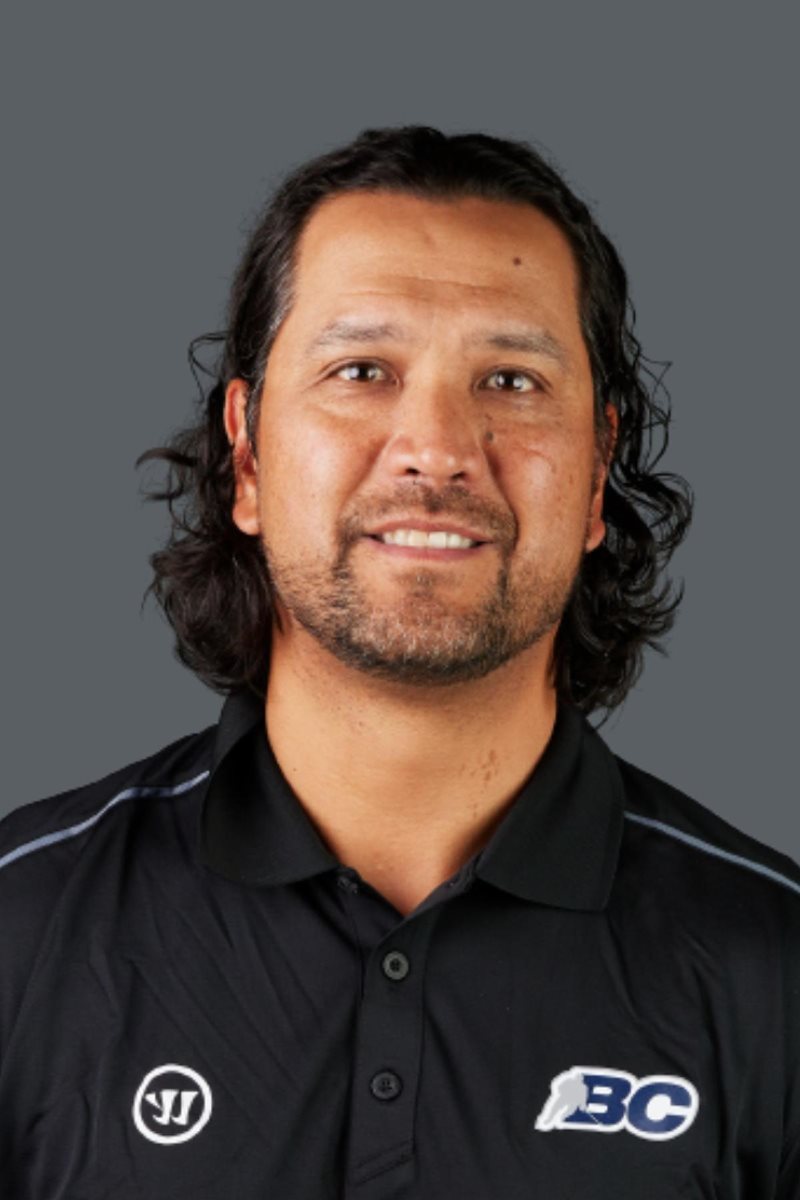 By MARIO ANNICCHIARICO
Gillian Lapierre is truly an athlete for all seasons.
The Port Coquitlam native is a silver medallist with her British Columbia lacrosse teammates from the 2022 Canada Summer Games and is hoping to double down on an opportunity at the 2023 Canada Winter Games, currently going on in P.E.I.
Lapierre is a forward with Team BC's Female U18 hockey squad – one of the favourites competing in the Games, along with Team Ontario and Team Quebec.
"Hopefully it'll be gold this time," Lapierre said before heading east to compete. "We have a lot of good players, so I think we're a confident group and we're expecting ourselves to do well. We have a lot of returning players."
Lapierre refers to the BC team that claimed the gold medal at the 2021 Western Regional Women's U18 Championship. Team BC will also feature four players from the successful Canadian team that recently won gold at the World U18 Hockey Championship in Sweden.
Lapierre's all-round athletic abilities led to her positions in both the Canada Summer and Winter Games. The Grade 12 student at Riverside Secondary in Port Coquitlam has also dabbled in soccer, basketball and baseball and she currently plays tennis and field hockey for her high school. Hockey and lacrosse have become her staples, however.
"I feel like it (her favourite sport) goes back and forth, to tell you the truth. I'd probably say hockey overall though because I want to go to university and I think hockey is more well known," said Lapierre, who will be attending St. Mary's University in Halifax next year to continue her hockey and academic endeavours.
Her current focus is on these Games and finishing up her season with the Fraser Valley Rush in the BCEHL where she had 17 points in 18 games, including six goals.
"Our team has so many returning players so we can make a solid run this year. Personally, I feel like I'm more of a playmaker than a scorer," she said, describing her own play. "But, overall, I think I'm a well positioned forward. I think that's where my strengths are."
Lapierre was a part of the Fraser Valley Rush team which claimed the silver medal at the 2022 Esso Cup (Canada's Female AAA National Championship). She came up through the Tri-Cities Female Ice Hockey Association, along with two other members of the Team BC squad in P.E.I. – Jordan Baxter and London McDavid.
Baxter is one of the four World Champion U18 members along with Morgan Jackson, Gracie Graham and Maya Serdachny, the latter just having moved west from Alberta. Nine players (including Lapierre) on the Canada Winter Games team are returnees from the gold-medal winning 2021 Western Regional Championship team.
Lapierre does have the experience of playing in a Canada Games situation, with her lacrosse silver medal.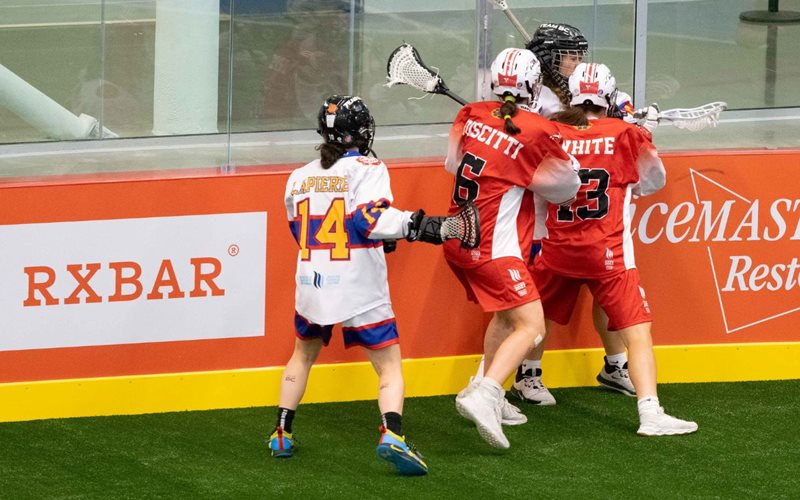 "It was my first experience in a multi-sport event," she said. "It was great and it was a lot of fun. It was stress-free because it was summer and we were out of school, so it was more like a vacation because we got to watch a bunch of different sports, besides playing ours.
"Overall it was a very cool experience," added Lapierre, who added she's talked about her experiences casually with some of her current Team BC teammates, but nobody's really asked about it.
"It's going to be a challenge," she said of the Winter Games. "Definitely Ontario will be tough. I've heard they have a stacked team with a lot of Team Canada players, so that should be the toughest competition. Alberta will also be good, we had a really good game against them (at Westerns) and we ended up beating them in the final."
As for her future, Lapierre would love to wear the Maple Leaf for Canada one day, but she doesn't want to look too far down the road.
"You want to head to university and do well there. The national team is always a goal and you're always looking at it, but right now I just want to get to university and do my best there."
Mario Annicchiarico is a freelance writer based in Victoria who has previously covered the National Hockey League's Edmonton Oilers, as well as the Western Hockey League.