BC HOCKEY ANNOUNCES TEAM BC ROSTER AHEAD OF 2023 WHL CUP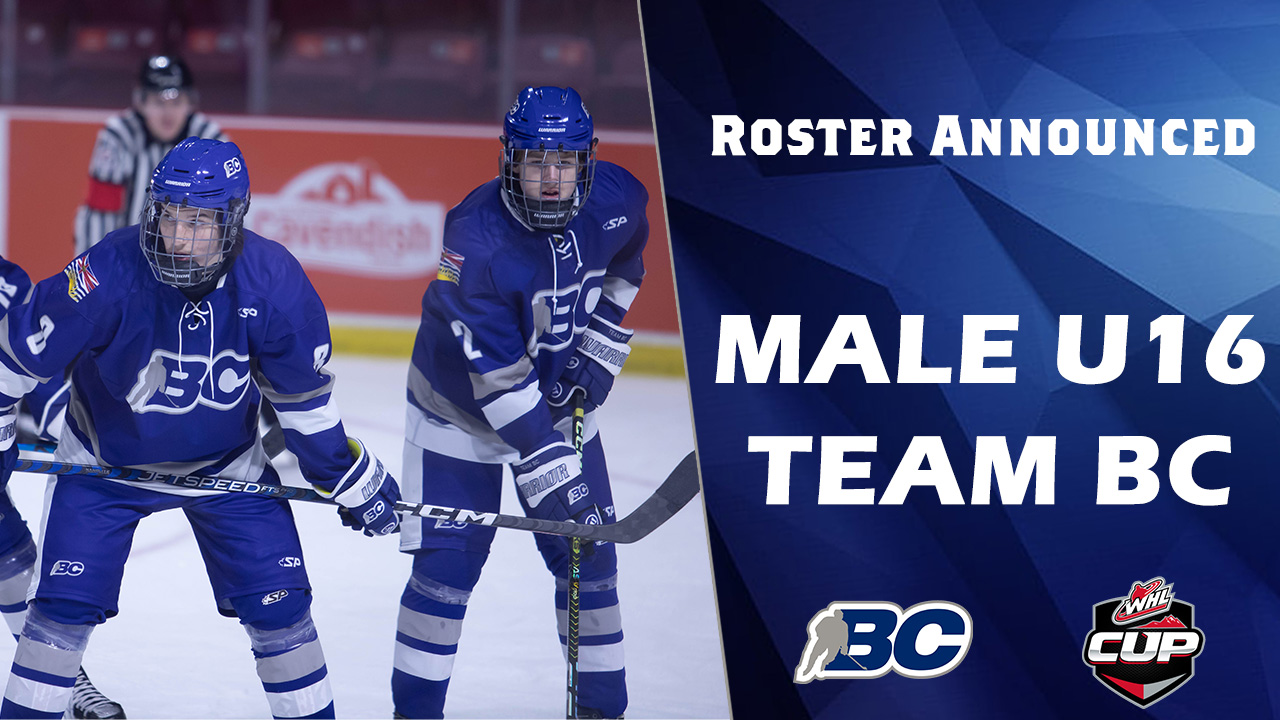 Photo credits: Darlene Arsenault
For Immediate Release
September 7, 2023
Saanichton, B.C. – BC Hockey is excited to announce the roster for our Program of Excellence's (POE) Male U16 Team BC.
Team BC will have their sights set on hoisting the WHL Cup, as the team prepares to travel to Red Deer, Alberta, to participate in the 2023 WHL Cup. The final roster consists of two goaltenders, six defencemen, and 12 forwards from across British Columbia and Yukon. The full roster can be viewed HERE.
"It was a difficult process getting the roster down to just 20 players since there is so much talent throughout B.C. and Yukon," Commissioner of BC Hockey's Program of Excellence Fred Zweep said. "We are excited to see this group of players compete in Red Deer at the WHL Cup and continue their hockey development."
As is the tradition at the WHL Cup, Team BC will be competing against provincial teams from Alberta, Manitoba and Saskatchewan. The teams will battle it out for the tournament's top spot, and at the same time, players will be looking to impress the many scouts expected to be in attendance.
Team BC will be led by head coach Jason Becker. He will be joined by assistant coaches Craig Bedard and Riley Emmerson along with video coach Tim Knight, equipment manager & trainer Les Cleverly and strength & conditioning coach Adam Geric.
The 2023 WHL Cup will take place October 18-22, 2023. CLICK HERE for all of the details.
To keep up-to-date with Team BC and their 2023 WHL Cup journey, follow us on Facebook, Instagram, and X.
-30-