BCEHL ANNOUNCES ANNUAL CAMPAIGN TO RAISE AWARENESS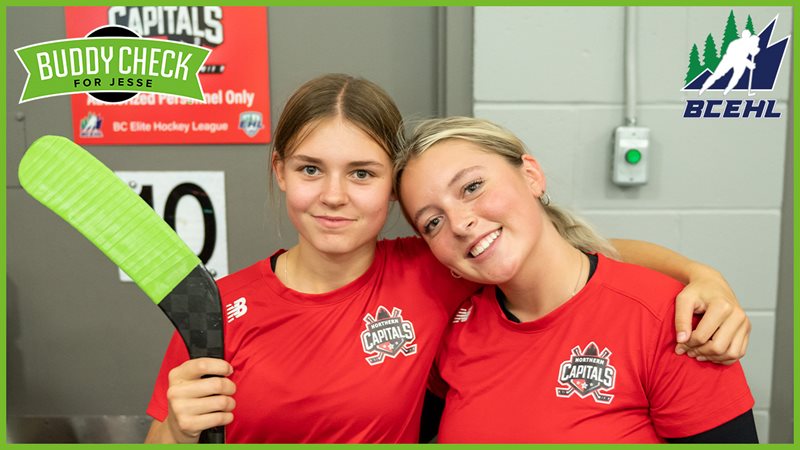 For Immediate Release
October 6, 2022
Saanichton, B.C. – The British Columbia Elite Hockey League (BCEHL) is pleased to partner with Buddy Check for Jesse for the 2022-23 season. This partnership initiative aims to increase awareness around mental health education and de-stigmatization.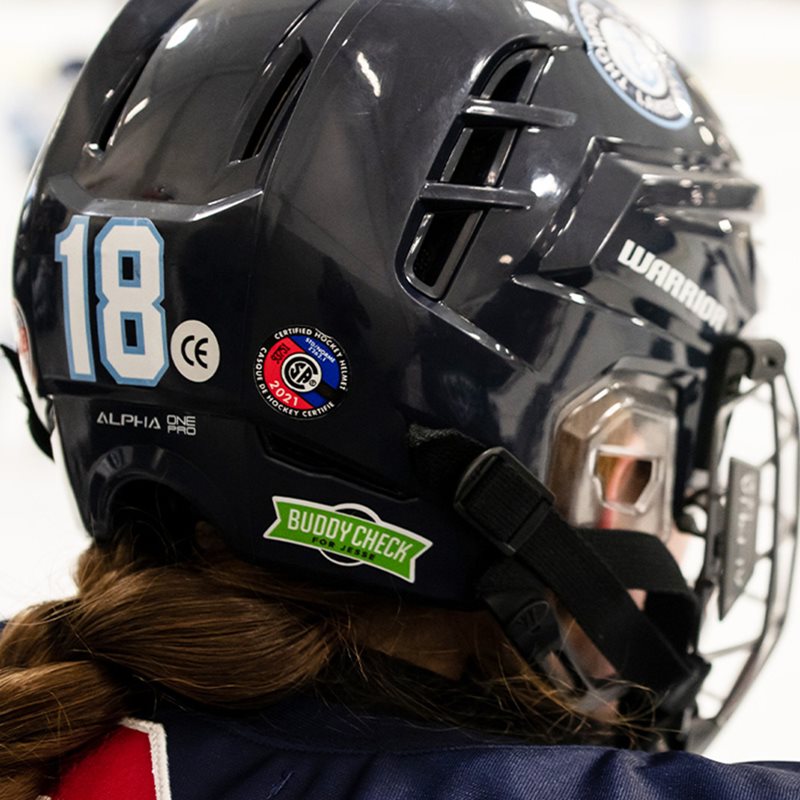 The campaign will run the length of the hockey season with all 33 BCEHL teams supporting the cause and committing to raise awareness. Every player in the BCEHL will wear a Buddy Check for Jesse sticker on their helmet in support of the campaign, and all coaches and managers will take part in a mental health recognition webinar. Coaches will also meet with their teams to have a direct discussion about the Buddy Check message and the strength it shows to reach out for support if needed.
"Mental health education and de-stigmatization is one of the most important and relevant issues facing youth and young adults today," BCEHL Commissioner Fred Zweep said. "We are very fortunate to partner with Dr. Stu Gershman and Buddy Check for Jesse for this campaign. The education and resources they provide for players and team staff at all levels are invaluable, and we hope that we can use our reach to ensure wider conversation."
Buddy Check for Jesse is an organization founded by Dr. Stu Gershman, dedicated to empowering and encouraging youth and young adults to support one another, working together to destigmatize mental health challenges.
"On behalf of the entire Buddy Check for Jesse team, we are excited for the coaches and players that the BCEHL reached out to partner with us this season," Dr. Gershman said. "Our program is designed for players to help and support their teammates, on and off the ice. The players and coaches will be able to help support one another with opportunities to help in pushing important conversations surrounding mental health."
The use of green stick tape is one way to demonstrate mental health awareness, camaraderie, and support for the goals of this initiative. It also contributes toward the larger goal of creating an environment where teammates visibly signal support for one another, and that they are prepared to step in with support when a teammate, friend or family member is struggling.
The Female U18 teams kicked off the campaign last weekend using green tape at their showcase in Surrey. The celebration of the partnership will continue this weekend as all nine of the U18 teams will use green tape for their games (Oct. 8th-9th).
The Buddy Check for Jesse website is filled will helpful information and assets for players and coaches. CLICK HERE for a list of links ranging from emergency help services to youth support programs. The Buddy Check for Jesse website also has a section with helpful notes for coaches, available HERE.
-30-