FRED HESLOP MINOR HOCKEY WEEK AWARDS: JODIE ATKINSON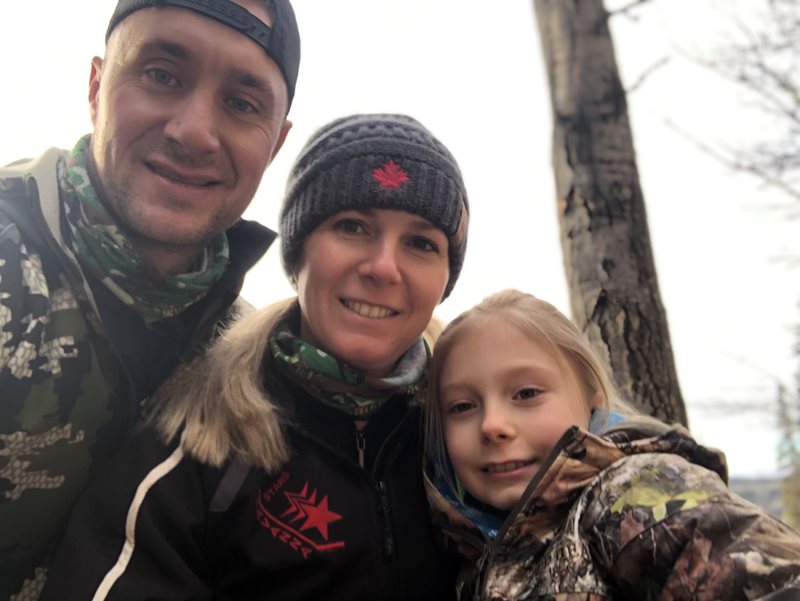 By MARIO ANNICCHIARICO
For Jodie Atkinson, hockey is more than just a sport, it's community and for that reason the Dawson Creek resident is being honoured as one of five Fred Heslop Minor Hockey Week Awards winners, recognizing individuals who have made significant contributions to BC Hockey, their Association and community.
These are people who have enhanced hockey programs, gone beyond expectation and have made remarkable achievements.
The awards are named after past BC Hockey President and long-time volunteer, Fred Heslop. His involvement with BC Hockey spanned two decades, serving the membership on the Executive Committee (now Board of Directors) from 1992 – 2006. The Trail, BC native served in many different roles, including Officer at Large, Vice President, President and was chair of numerous committees. In 2007, BC Hockey awarded him the highest honour when he was presented with the Diamond Stick Award. Fred passed away in late 2013, leaving a legacy behind him.
Atkinson has experienced many joys, from growing up playing the sport in Bonanza, Alberta; leading her and twin sister Stacy Cosgrove to stints as members of the University of Calgary women's hockey team; and then a season of hockey in Switzerland.
"The experiences I've had with hockey has shaped my life. It's taken me across Canada, into the United States and we even played a season in Europe. It's done a lot for me," said Atkinson, who now passes her knowledge on to girls and women playing the sport in Dawson Creek.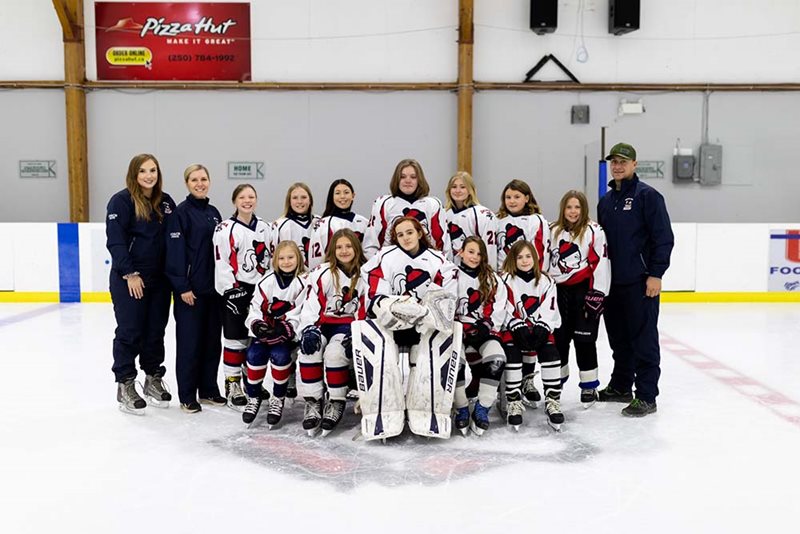 "I've been able to move to any town or city and build a group of friends. Just seeing what hockey does for community and for women to get together and play from kids right up to adult life. I just want to be able to create those experiences for the girls in this community and try to make hockey fun and try to treat them like high-performance athletes, and try and keep them in hockey so that they can play their whole lives."
She is achieving just that, growing the game in northern B.C., where her twin also coaches a Rep U-11 team.
"I have a passion for the game because for me it's not just a game, it's community," stressed Atkinson. "Hockey has supported me through some tough times. My twin went through brain cancer in 2015 and it took three years to recover. Hockey became an outlet for me. Not only that, but the women on the team raised more than $44,000 to help her with treatment costs."
The twins have organized a women's team in northern B.C. and everyone supports each other. They've gone on to compete in Austria where they won gold in a Masters Games.
"Now I want to keep more of our girls in hockey so that they can experience these things. I'm 40 and I'm still playing," said Atkinson, who was delighted to find out she was a Fred Heslop award winner.
"I was quite shocked. I had to Google it. I didn't know what it was, but I'm honoured. It means a lot," she said. "I've been trying to promote female hockey; it's been a passion of mine. I've played hockey for 35 years and there's no reason why others can't.
"It's why I'm trying to think outside the box with trying to keep our girls in hockey. Make it fun and give them confidence. To me confidence breeds happiness and happy kids make good choices in their adolescence. Especially with girls, you want to give them as much confidence as possible."