FRED HESLOP MINOR HOCKEY WEEK AWARDS: TIFFANY RYBACHUK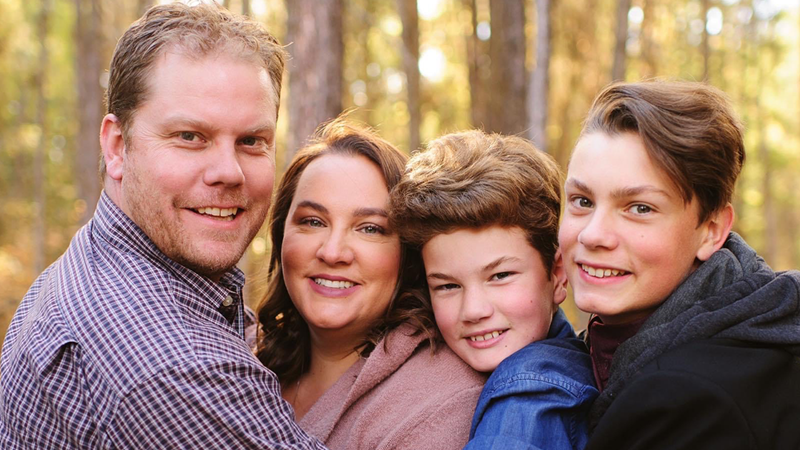 By MARIO ANNICCHIARICO
Tiffany Rybachuk couldn't believe her ears when she first heard that she had won the Fred Heslop Minor Hockey Week Award.
"It was pretty cool when I got the phone call. It was like, 'Oh wow, that's pretty awesome,' " admitted the president of the Elk Valley Minor Hockey Association that incorporates Elkford and Sparwood.
"It means a lot," she added of the honour. "Not that I need the accolades for the things I do, but I guess it's just being recognized in that I'm, not exactly making a difference, but helping build programs in our own local, small rural area. That means a lot to be noticed by your peers.
"I haven't stopped smiling since (she first heard)," said Rybachuk, who is in her fourth year as president. She first began volunteering with the association almost 10 years ago, starting as a director. She also has two boys in hockey, Owen and Dane, and manages teams that require those services.
Rybachuk also holds down a job, working as an ops clerk at the mine in Elkford.
"It can get hectic, for sure, working with the kids and husband, and hockey and volunteering, but I love it," said Rybachuk, who adds the efforts are all worth it.
"Each year the hockey families are amazing," she said. "Our oldest son went to provincials in Vanderhoof, there were three teams there. They went through some super close games, but lost them all, but in their last game there were smiles from ear-to-ear.
"They were happy to be there and we were happy to be there with them and that makes it worthwhile to see them have the best time."
As her nominee stated: "When her kids are playing she is always first to be scorekeeper or timekeeper (the hardest jobs to find volunteers for) and if a person ever needs anything at all, she is always willing to help and she's very friendly."
For her efforts, Rybachuk is honoured as one of five Fred Heslop Minor Hockey Week Awards winners, recognizing individuals who have made significant contributions to BC Hockey, their Association and community. These are people who have enhanced hockey programs, gone beyond expectation and have made remarkable achievements.
The awards are named after past BC Hockey President and long-time volunteer, Fred Heslop. His involvement with BC Hockey spanned two decades, serving the membership on the Executive Committee (now Board of Directors) from 1992 – 2006. The Trail, BC native served in many different roles, including Officer at Large, Vice President, President and was chair of numerous committees. In 2007, BC Hockey awarded him the highest honour when he was presented with the Diamond Stick Award. Fred passed away in late 2013, leaving a legacy behind him.