POWELL RIVER REGALS TO HOST 2024 COY CUP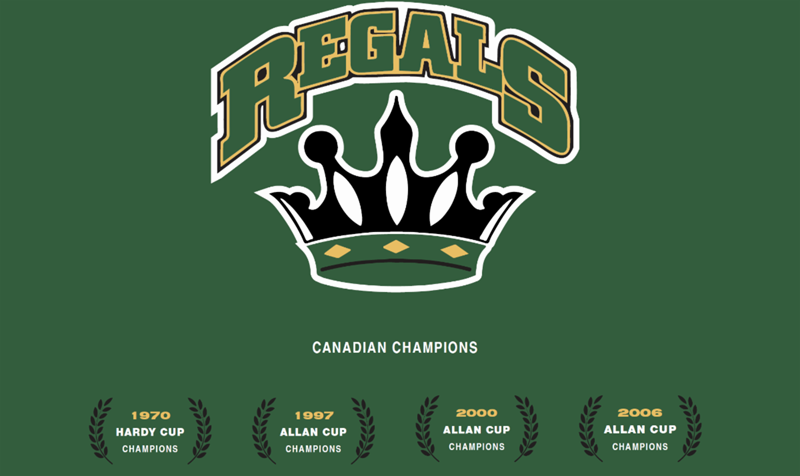 For Immediate Release
September 29, 2023
Saanichton, B.C. - BC Hockey is excited to announce that the Powell River Regals will host the 2024 Coy Cup, BC Hockey's Senior Male AA Championship.
The 2024 Coy Cup Championship will be held in the last week of March at the Powell River Recreation Complex. The Regals have won the Coy Cup five times, including winning the last time they were hosts in 2010.
"It's a great pleasure that the Powell River Regals have been chosen to host the 2024 Coy Cup Championship," said Regals President Tod English. "We look forward to showcasing Senior Male AA hockey and we applaud BC Hockey for working with all the teams, providing guidance and mentorship through our ever-changing hockey landscape."
Last year, the Quesnel Kangaroos won the Coy Cup on home ice, defeating the Terrace River Kings.
The Coy Cup was donated to BC Hockey by Colonel Coy of the 50th "Gordon Highlanders" Regiment of Victoria, B.C. It is emblematic of the Senior AA Amateur Hockey Championship of BC Hockey. The first Coy Cup was awarded in the 1922–23 season.
Schedule and information on ticket packages will be announced in the future.
-30-