REGISTRATION OPEN FOR BC HOCKEY FEMALE JAMBOREE IN PENTICTON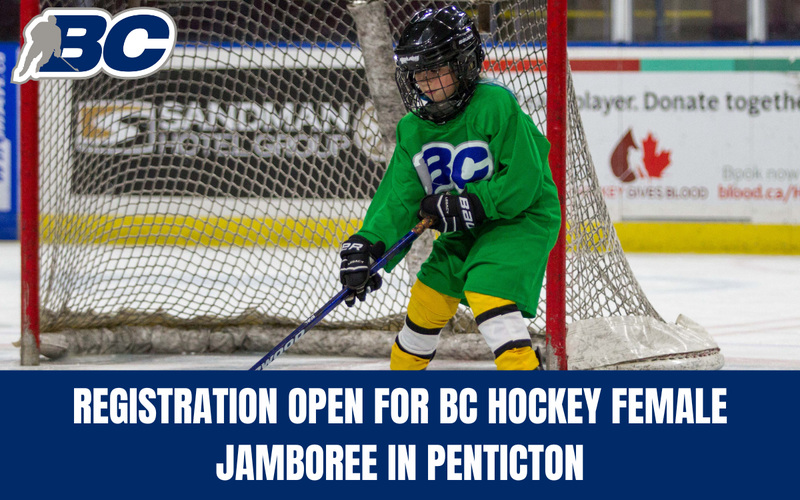 For Immediate Release
January 6, 2023
Saanichton, BC – BC Hockey is excited to announce that registration is open for BC Hockey's Female Penticton Jamboree, which will take place January 21, 2023, in Penticton, B.C during the British Columbia Hockey League's All-Star Weekend.
The jamboree will be hosted at the Outdoor Public Skating Rink in Penticton with the games kicking-off at 8:30 a.m. on Saturday, January 21st. The full schedule of games and teams will be distributed to participants the week before the event.
This jamboree is open to both U7 and U9 players, with the teams being a mixture of these age categories. Each team will play two 30-minute games of four-on-four hockey.
To register for the event, please CLICK HERE and select either the U7 or U9 age category.
All participants must be BC Hockey/Hockey Canada Members to participate. All participants will also receive a jersey and some BC Hockey swag!
Please note: Full equipment is required before taking the ice. More information will be distributed directly to participants closer to the event.
-30-