Program of Excellence
BC Hockey athletes have the opportunity to try-out for and represent their province, region or country in various national and international competitions throughout their career.
Under 12/14
Under 16
Under 18
U12/U14 Camps will occur in the fall of 2023.
The U12/14 Female Program of Excellence (formerly High Performance Program) acts as a feeder for the Female U16 and U18 POE. Players, coaches and officials have the opportunity to progress throughout the programs. Club team coaches are encouraged to get involved with U12/14 and learn about high performance hockey within the Branch.
The Female U12/14 POE is the product of the Female Hockey Development model and considered developmental only, where no teams will be selected. The purpose of the program is to introduce eligible athletes to high performance hockey focusing on both on-and-off ice aspects of the game. The athletes will be exposed to sport science principals in the areas of nutrition, mental training, and physical preparation.
The inclusion of a U12/14 POE level is a result of BC Hockey adopting the Long Term Athlete Development Model. Research shows that athletes aged 10 and 13 are considered a key age range in several skill and physical development phases. Using age and developmentally appropriate materials, the program will introduce key areas of on-ice skill development and off-ice training allowing them to be successful regardless of the path they choose within the game.
If you have any additional questions please contact the BC Hockey Office at highperformance@bchockey.net.
BC Hockey's Female Program of Excellence (POE) staff consists of B.C.'s top individuals from across the province. Team BC staff will be selected based on their performance at the U14 and/or U16 events. Staff will be selected each Canada Winter Games year by application to the BC Hockey Executive Committee.
For more information or any inquiries, please contact the BC Hockey POE Coordinator here: highperformance@bchockey.net
Coaching
Meet the staff for BC Hockey's 2022-23 Female U18 Program of Excellence: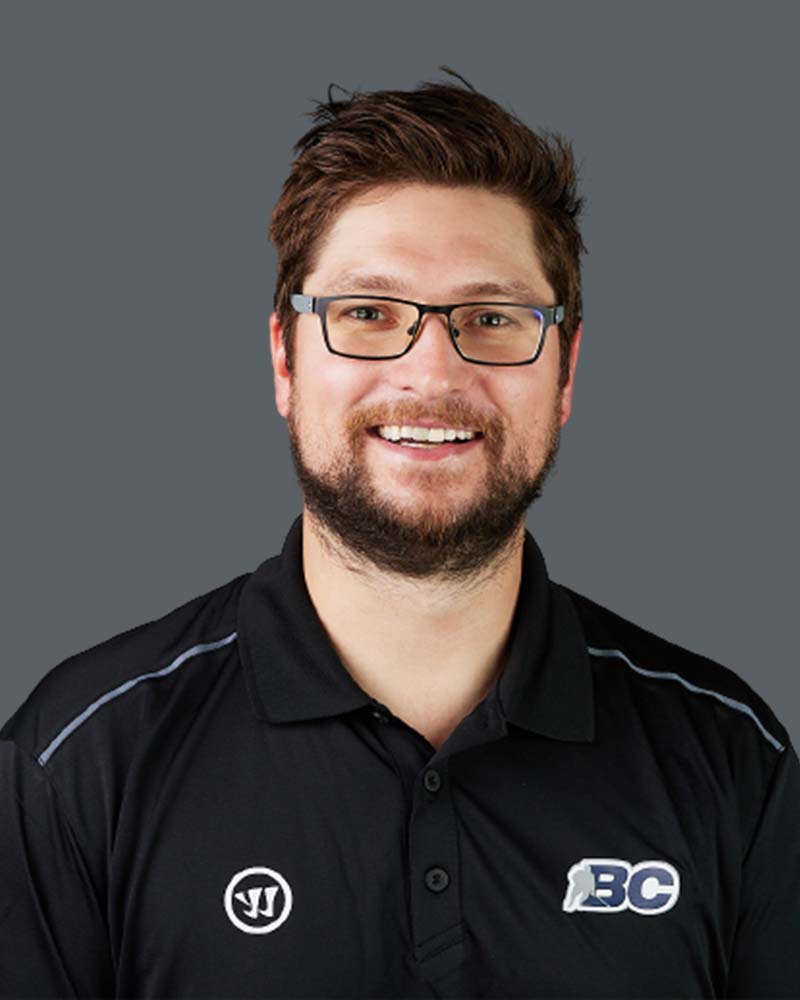 2021-22 Team: Rink Hockey Academy – Kelowna Female Prep.
Kris Hogg, Head Coach
Hometown: Sicamous, B.C.
This will mark Coach Hogg's third year with BC Hockey's Program of Excellence (POE) Female U18 team, and his second as the squad's head coach. Last season he led the team to a championship win at the U18 Western Regional Women's Championship. After being named head coach for the 2020 season, the year was unfortunately cancelled due to COVID-19. At the 2019 National Women's U18 Championship, Hogg held the position of assistant coach, and helped the team to a fifth-place finish.
In the fall, Hogg will begin his seventh season at RINK Hockey Academy – Kelowna of the Canadian Sport School Hockey League (CSSHL). During his tenure at RINK, his squad has captured two CSSHL championships (2018 and 2019) and has finished on top of the regular season standings four times (2017-18, 2018-19, 2019-20 and 2021-22).
Hogg had a successful playing career that saw him ultimately be drafted by the Calgary Flames in the fourth round of the 2004 National Hockey League Entry Draft (121st overall). He played five seasons in the Western Hockey League (WHL) with the Kamloops Blazers and the Lethbridge Hurricanes. After junior, Hogg attended Lakehead University where he played for the Thunderwolves. While there he earned an Honours Bachelor of Commerce Degree in Human Resources/Industrial Relations. He then spent four seasons playing professionally in the ECHL, Central Hockey League as well as leagues throughout Europe.
2021-22 Team: Greater Vancouver Comets Female U18 AAA
Amy de Bree, Assistant Coach
Hometown: Shawnigan Lake, B.C.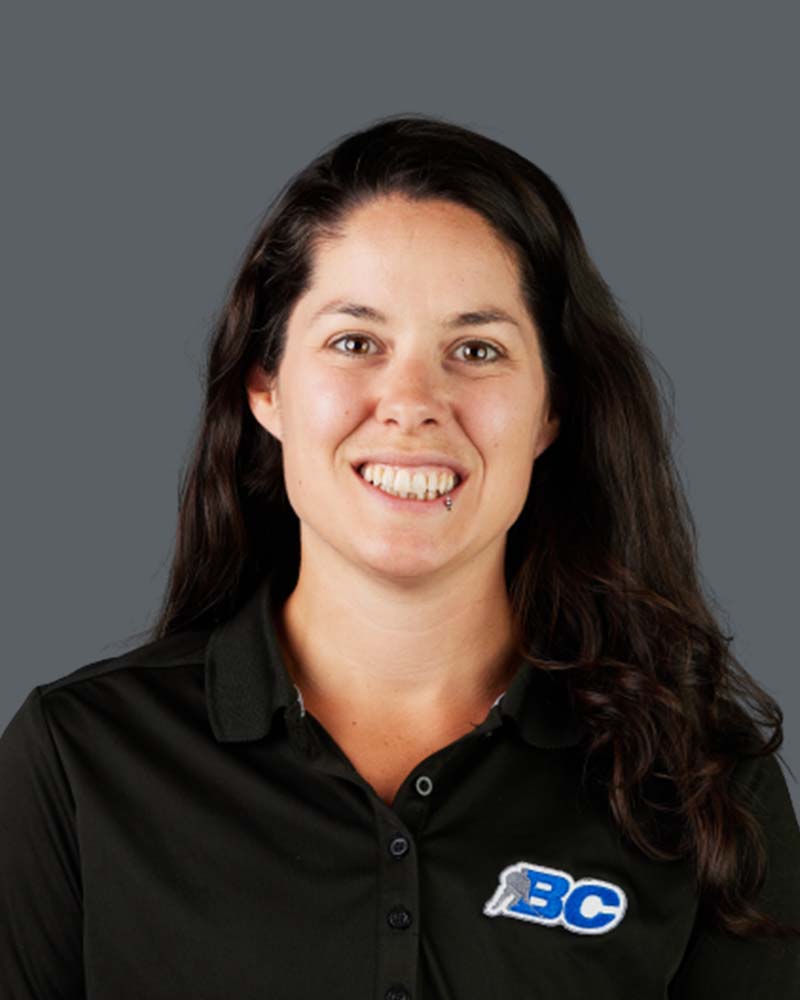 Coach de Bree returns to BC Hockey's Program of Excellence for her 11th campaign and her third as an assistant coach (2019 & 2021) with the U18 team. de Bree has also been a part of the POE program as a U18 Camp Instructor (2012, 2014, 2017), a head coach for the U18 Provincial Camp (2013-2018) and a U16 head coach for Female Zone 5 (2011-12). She was also the Team BC Female head coach at the National Aboriginal Hockey Championships in 2017 where her team earned a Bronze Medal.
Coach de Bree was the head coach of the Greater Vancouver Comets of the BCEHL during the 2021-22 season. From 2019-21 she served in the position Assistant Coach – Video for the University of British Columbia (UBC) Women's Ice Hockey Team. She has also spent 12 years coaching at various levels throughout the Vancouver Thunderbirds Minor Hockey Association (MHA), Vancouver Female MHA, Fraser Valley AAA and Vancouver MHA.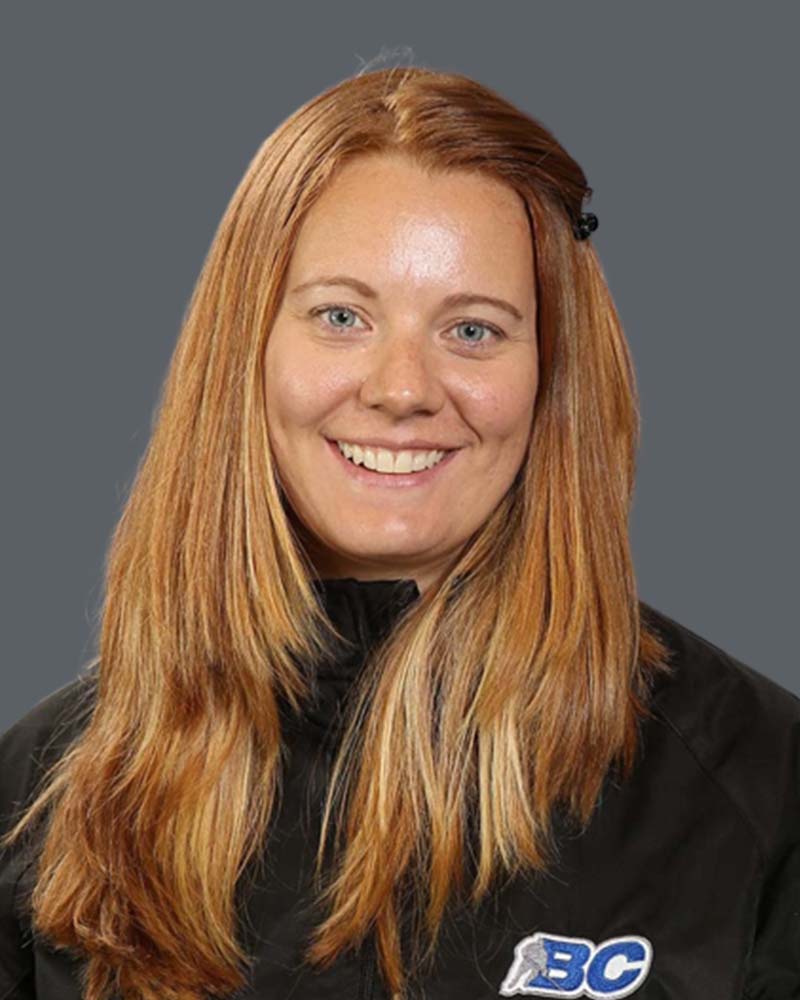 2021-22 Team: Valley West Giants U18 AAA
Whitney Juszkiewicz, Assistant Coach
Hometown: Edmonton, Alta.
Coach Juszkiewicz previously served as Female POE Coordinator for Team BC. She played integral roles with BC Hockey's bronze medal team at the at the 2019 Canada Winter Games, as well as helping the 2017 team to a bronze medal at the National Women's U18 Championship. This will mark her first season behind the bench with the POE program. She has served as a leader in the National Hockey League Coaches Association (NHLCA) Female Coach Mentor Program. Juszkiewicz brings over 10-years of experience working with numerous MHA's in the Lower Mainland. She also is a Hockey Canada Skills Coach.
For the 2021-22 season, Juszkiewicz held an assistant coach position with the BCEHL's U18 AAA Valley West Giants. In 2021 she was named the BFL Female Coach of the Year for B.C., and in 2020 she was also named North Vancouver Minor Hockey Association's Rep Coach of the Year. She brings a wealth of experience representing her province on the national stage, suiting up for Team Alberta in 2005.
2021-22 Team: Vancouver NE Chiefs U15 AAA
Tim Knight, Video Coach
Hometown: Maple Ridge, B.C.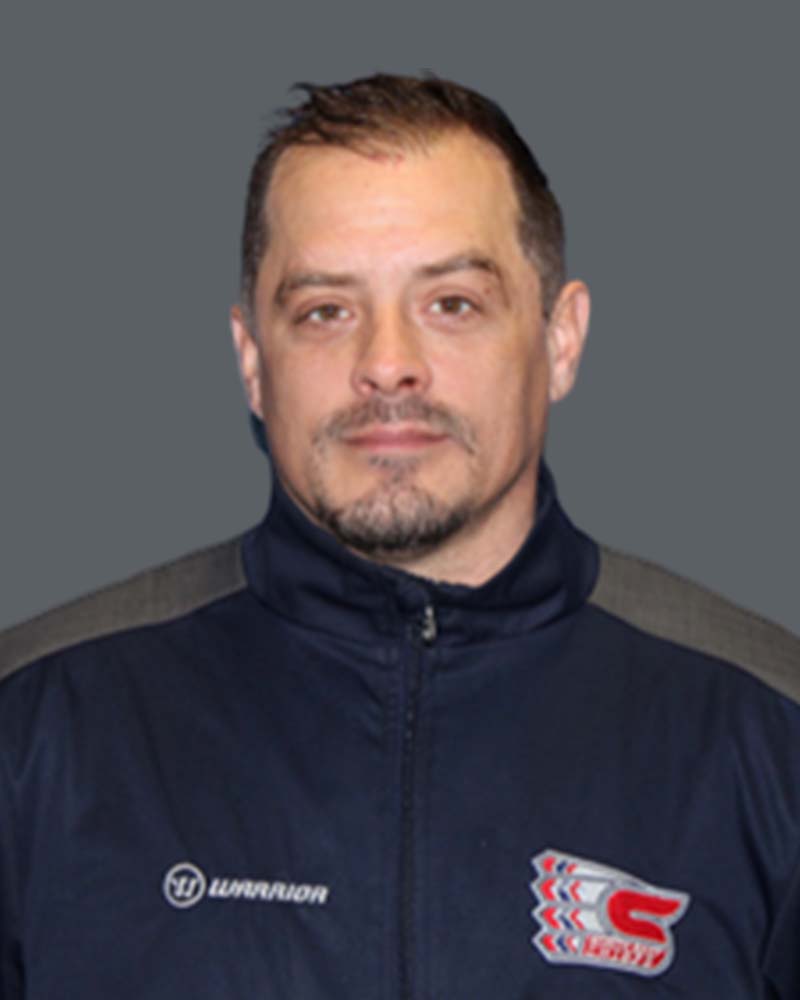 Coach Knight has coached hockey programs around the lower mainland and Sea to Sky area for the past 25 years. He has been involved with BC Hockey's U16 Program of Excellence for 10 years. This will mark his first time in the role of video coach. Knight has also served behind the bench for multiple U18AAA/U15AAA clubs within the BCEHL, most recently the Vancouver NE Chiefs' U15 AAA team.
He is the founder of three High School hockey academies in the Sea to Sky Region and was a part of establishing the BC Hockey High School Championship Pilot.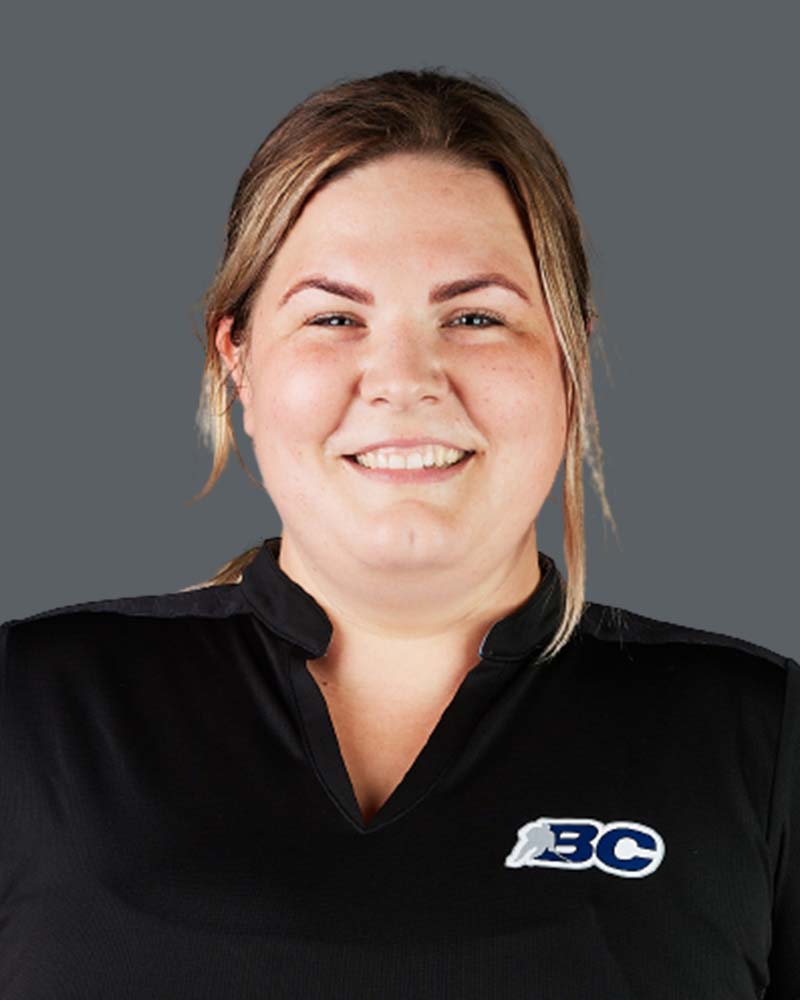 2021-22 Team: Vancouver Whitecaps FC Girls Elite Super REX
Lydia Maxwell, Athletic Therapist
Hometown: Port Coquitlam, B.C.
Maxwell is entering her third year as the team's athletic therapist. She currently works with the Vancouver Whitecaps FC Girls Elite Super REX. Previously, she was the athletic therapist for the Delta Hockey Academy of the CSSHL from 2016-2021. She also worked for the Port Moody Panthers of the Pacific Junior Hockey League (PJHL) during the 2018-19 season, and at the Edge School for Athletes of the CSSHL during the 2015-16 season. She has most recently worked with the Vancouver Whitecaps FC Girls Elite Super REX.
Maxwell completed a Bachelor of Science degree with a double major in Kinesiology and Psychology with a concentration in active rehabilitation at Simon Fraser University in 2015. She then continued her education in Calgary as a post graduate student at Mount Royal University where she completed an advanced certificate in Athletic Therapy. In 2016, she passed her National Board Certification exam with the Canadian Athletic Therapy Association to become a Certified Athletic Therapist. She is currently completing a Master of Science in Sport and Performance Psychology with plans to certify as a Mental Performance Consultant with the Canadian Sport Psychology Association.
2021-22 Team: Salmon Arm Silverbacks (BCHL)
Les Cleverly, Equipment Manager
Hometown: Hope, B.C.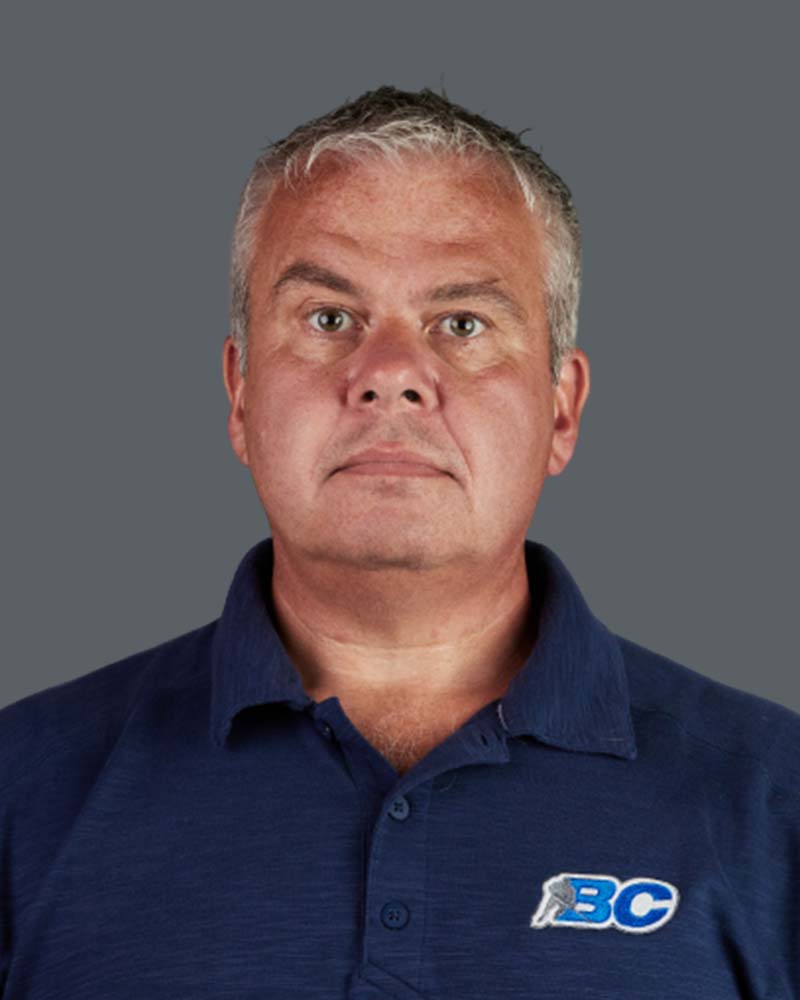 Cleverly has been a mainstay within BC Hockey's POE program over the last three years and has been the Equipment Manager for the U18 Female Team while also serving as the trainer on the U16 Male Team. He was a member of the Female U18 team that captured a Bronze Medal at the 2019 Canada Winter Games in Red Deer, AB. He has previously served as the Lead Trainer for U15 program.
Cleverly has been a Paramedic for the past 29 years and currently oversee and manages the Clinical Air Operations program for BC Emergency Health Services, which provides Critical Care Air Ambulance for patients throughout B.C.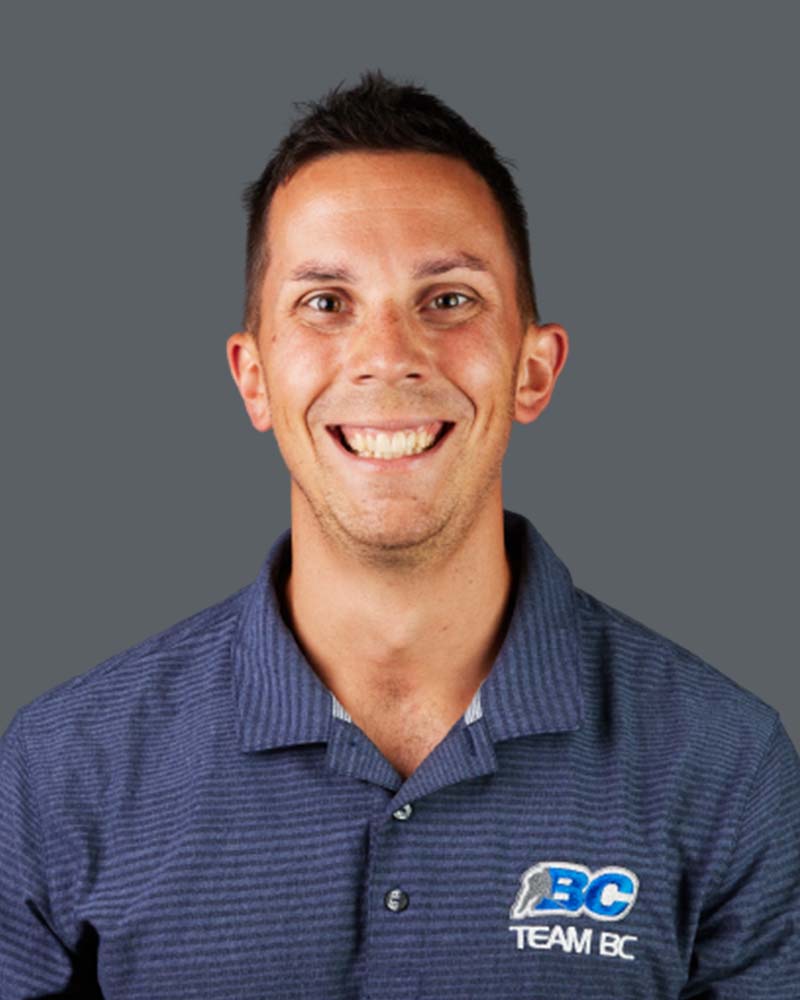 2021-22 Team: Rowing Canada and the Canadian Sport Institute Pacific
Matt Davey, Strength & Conditioning Coach
Hometown: Ottawa, Ont.
Davey is entering his sixth year working with BC Hockey's POE program. With over 12 years of experience coaching in the collegiate, national, and professional ranks, Davey has a wealth of experience to utilize best practices to help get the best from the athletes.
Davey is currently a Strength and Conditioning Specialist for the Canadian Special Forces Command (CANSOFCOM). He has perviously worked as the Head Strength & Conditioning Coach with Rowing Canada and a senior practitioner at the Canadian Sport Institute Pacific. Davey's career highlight is helping athletes achieve their dreams and watching them participate in the 2020 Summer Olympic Games in Tokyo, and the 2022 Winter Olympic Games in Beijing.
BC Athlete Assistance Program & CSCP Targeted Athlete
Each season BC Hockey is awarded the opportunity to nominate players to be designated by Canadian Sport Centre Pacific as "identified athletes". The athletes are designated as a result of participation / selection / performance in the BC Hockey High Performance Program. The CSC Pacific performance model assists national and provincial sport organizations and their targeted athletes, across the province, providing services to both summer and winter sports. Registered athletes gain access to benefits including; Gymworks (gym passes), performance enhancement seminars, links to medical services, and career services. Their coaches also have access to these services.