Hockey Divisions - Minor Hockey
Minor hockey is the place to participate in a great game while having a ton of fun. Minor hockey is for kids 20-years-old and below. Players are generally divided into playing levels according to age.
For more information about joining a minor hockey program, please contact your local Minor Hockey Association (MHA). If you are unsure about which MHA to contact, please contact the BC Hockey office, 250-652-2978 or email info@bchockey.net we are here to help you.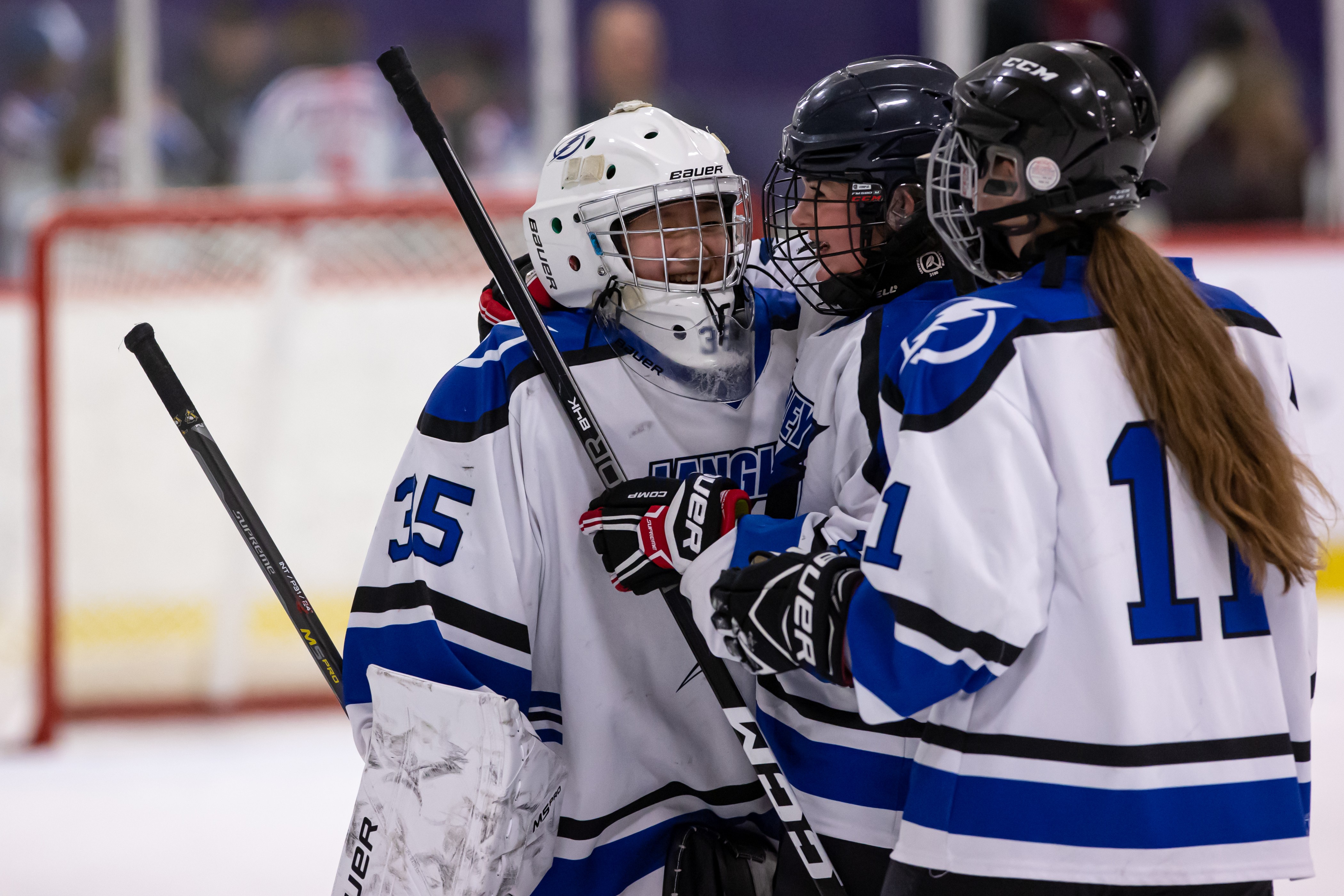 Esso Fun Days
Esso Fun Days are a great way to get introduced to the game of hockey. Basic skills are taught in a fun and supportive learning environment for the first time female hockey player. It is a one (1) day or six (6) week program for youth or adults that includes both on-and-off ice activities. They are hosted by local minor hockey associations and are free of charge for participants.
Esso Fun Days:
- Are fun and a great introduction to female hockey for the first time player, coach, official or administrator
- Provide a great environment to introduce beginners to hockey and its basic skills at no cost
- Are designed to make females' first step into the minor hockey world a safe and positive experience
- Provides participants with the experience of being a member of a team, and to experience team effort, spirit, develop self-confidence and experience a sense of achievement
- Are designed to be delivered to females of all ages (Local association may direct to a certain age group based on association needs)
- Are a fun, informative hockey program that establishes Esso as a lead supporter of female hockey programming and development
- Attract first time players to register for female hockey programs including the Hockey Canada Initiation Program, so that they will enjoy the game of hockey for a lifetime
- If you're hosting an upcoming Esso Fun Day, please send the details to info@bchockey.net
To host an Esso Fun Day session, minor hockey associations must submit an application to Hockey Canada here.
Championships
BC Hockey's Championships are held annually for U13, U15, U18 and U21 teams. The individual teams that earn their chance to participate by winning their respective districts. district winners.
More Info
Jamborees
BC Hockey Female Jamborees are one of the premier events offered to female players aged 5-12. The event creates a non-competitive atmosphere, which allows the participants to have fun and play with other girls from around the province. BC Hockey Jamborees stress sportsmanship, fair play, and respect. For more info, click below
More Info
Tournaments
Tournament are a schedule of games played among three (3) or more teams, which follows an inter-locking schedule and leads to an eventual winner. For more information on hosting or attending a tournament, click below.
More Info