Program of Excellence
BC Hockey athletes have the opportunity to try-out for and represent their province, region or country in various national and international competitions throughout their career.
Athlete Eligibility
For the 2022-23 season, only male players born in 2008 will be eligible to participate.
Program Steps
1. Regional Camps
BC Hockey will hold Regional Camps on a variety of dates to give all interested athletes the opportunity to attend a camp. Athletes may attend any one of the camps and are not bound to attend the camp closest to their primary residence.
2. Provincial Tournament
Based on performance at the Regional Camps, the top 160 players will be selected to participate in the Male U15 Provincial Tournament. Eight (8) jamboree-style teams will be formed for the event.
As part of the event, BC Hockey and the Western Hockey League (WHL) bring WHL Combine Testing to:
- Assist hockey players with skill development through a national skill testing program
- Utilize the latest in combine testing technology
- Present players with sport testing results in a national database gives players a ranking within the database identifies key areas for improvement
The WHL Combine Testing will include an on and off ice session. The players will be provided with the data at the end of the competition.
Male U15 Program Steps
1. Regional Camps

March 25-27, 2022 – Vancouver, B.C. (UBC)

March 28-30, 2022 - Penticton B.C. (SOEC / OHTC)

April 1-3, 2022 – Vancouver, B.C. (Planet Ice Delta)

April 1-3, 2022 – Victoria, B.C. (The Q Centre)

April 1-3, 2022 – Prince George, B.C. (Elksentre Arena)

2. Provincial Tournament

May 12-15, 2022 - Penticton, B.C.
The Male Program of Excellence (POE) staff consists of BC's top individuals from across the province. Team BC staff will be selected based on their performance at the U15 and/or U16 events. Staff will be selected each Canada Winter Games year by application to the BC Hockey Executive Committee.
For more information or any inquiries, please contact the BC Hockey POE Coordinator here: highperformance@bchockey.net
Coaching
Meet the staff for BC Hockey's 2022-23 Male U16 Program of Excellence: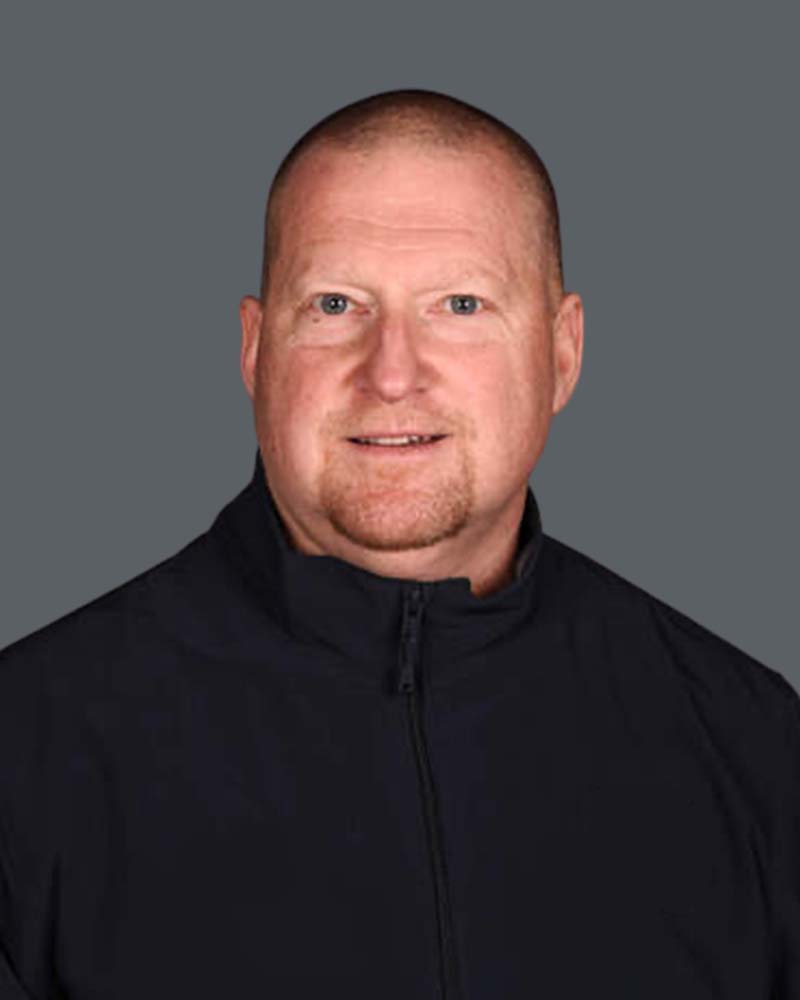 2021-22 Team: Yale Hockey Academy (CSSHL)
Brad Bowen, Head Coach
Hometown: Harrison Hot Springs, B.C.
This will mark Coach Bowen's first season with Team BC. He is currently the head coach of the U15 Prep Team at Yale Hockey Academy (CSSHL), while also assuming duties as the interim head coach with the U18 Prep team. He is also the program's Director of Hockey Operations. He has over 30-years of elite coaching experience, working at all levels of hockey from grass roots through the professional ranks.
Bowen graduated from Trinity Western University with a Bachelor's Degree in Kinesiology.
2021-22 Team: Penticton Vees (BCHL)
Cam Barker, Assistant Coach
Hometown: Winnipeg, M.B.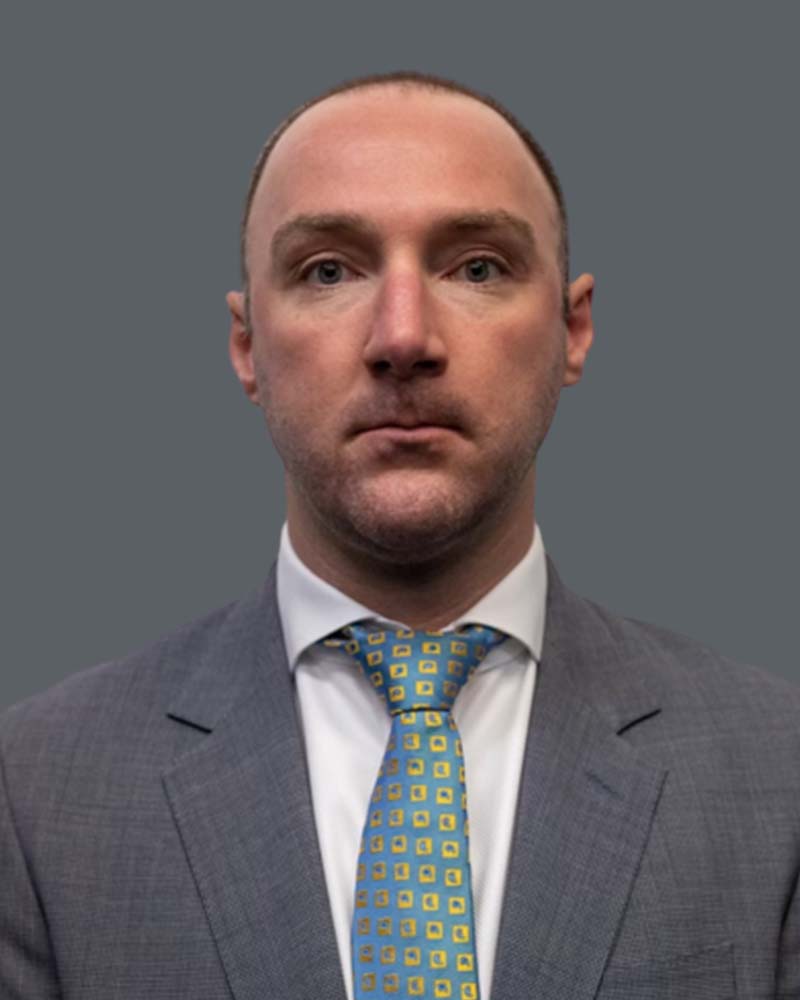 Cam Barker is joining BC Hockey's POE staff for the first time. After a successful professional career in the NHL and Europe, he retired in 2021 and joined the Penticton Vees coaching staff.
The Winnipeg, M.B. native played his junior hockey with the Medicine Hat Tigers (WHL) before being drafted third overall in the 2004 NHL Draft by the Chicago Blackhawks. Barker spent parts of nine seasons in the NHL before moving to Europe for eight seasons. During his minor hockey years, Barker suited up for Team Manitoba at the 2003 Canada Winter Games. He finished with 2g-6a=8 points over five games.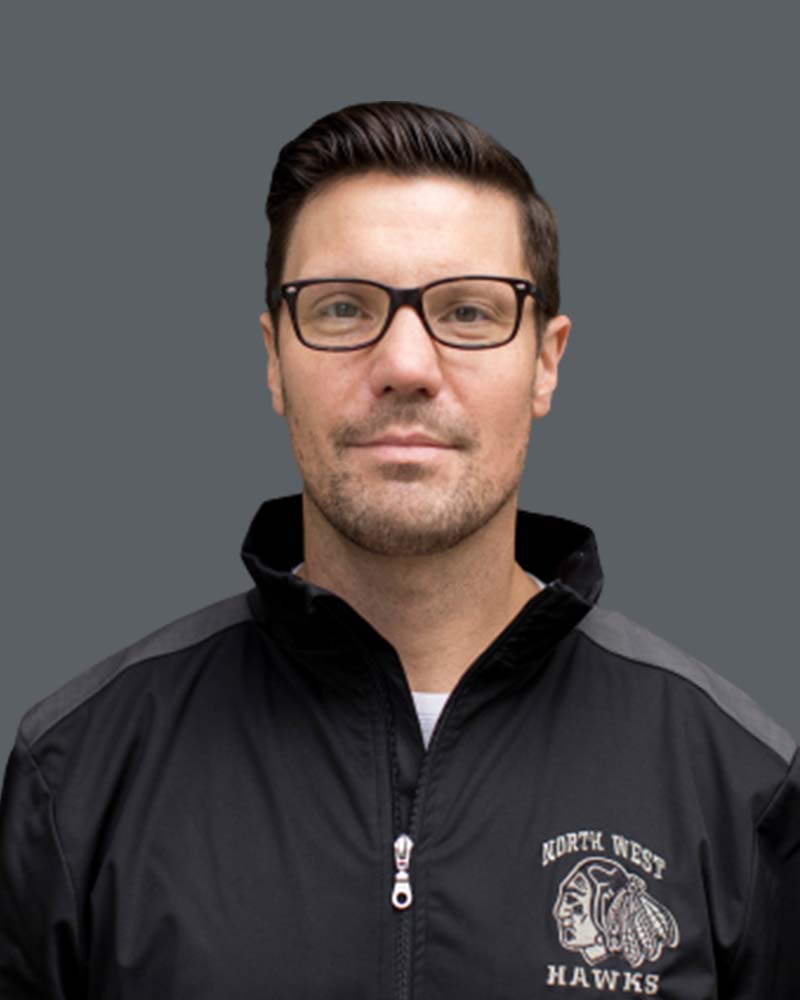 2021-22 Team: Vancouver NW Hawks U15 AAA
Chris Shaw, Assistant Coach
Hometown: Pitt Meadows, B.C.
Chris Shaw has worked in the BCEHL with the Vancouver North West Hawks for the past four seasons, and this will mark his first season with BC Hockey's POE program. Shaw has previously coached with the Alberni Valley Bulldogs and the Langley Rivermen of the BCHL, along with the Penticton Lakers of the KIJHL. He has also served as the coach and general manager of the Nelson Leafs (KIJHL). and the Ontario Avalanche in the Western States Hockey League (WSHL).
Shaw's playing career saw him suit up in the BCHL with Victoria, Trail and Burnaby. He then played five seasons professionally in the Central Hockey League and the ECHL.
2021-22 Team: Valley West Giants U17 AAA
Wes McLeod, Video Coach
Hometown: Mission, B.C.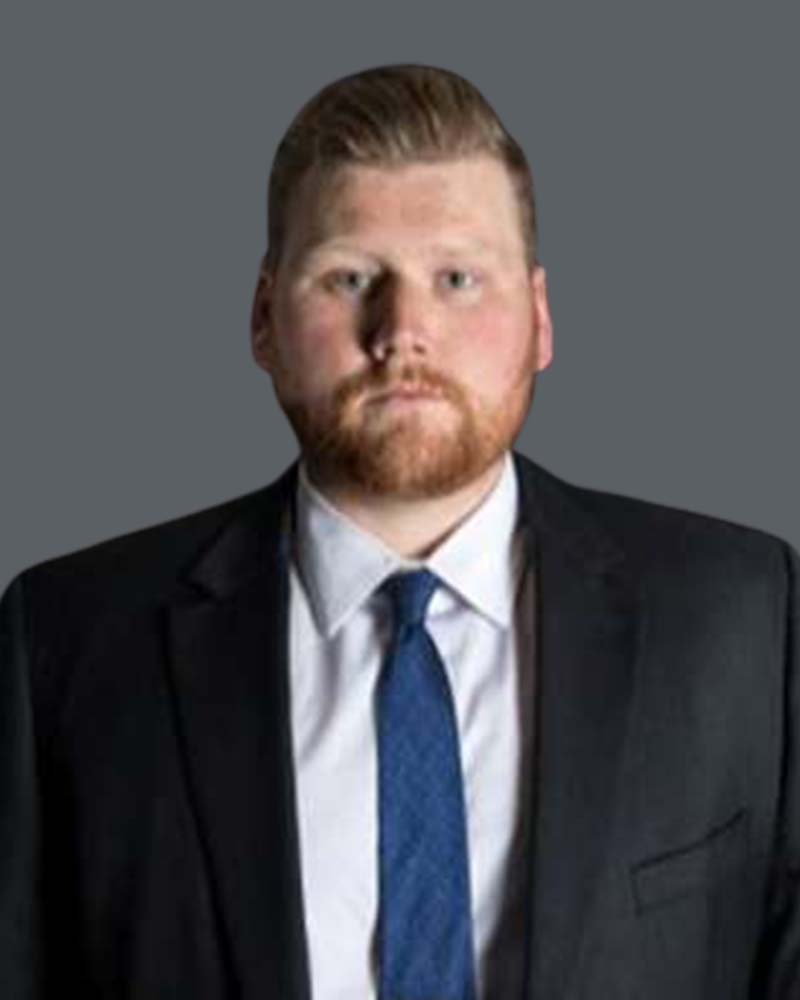 Wes McLeod is in his first season with BC Hockey's POE program and just completed his sixth season coaching in the BCEHL. Before joining the Valley West Giants organization, McLeod spent time coaching at many different levels, starting at grassroots hockey, and progressing all the way to Junior A.
He was born in Mission BC and attended post-secondary education at the University of the Fraser Valley, where he majored in Kinesiology.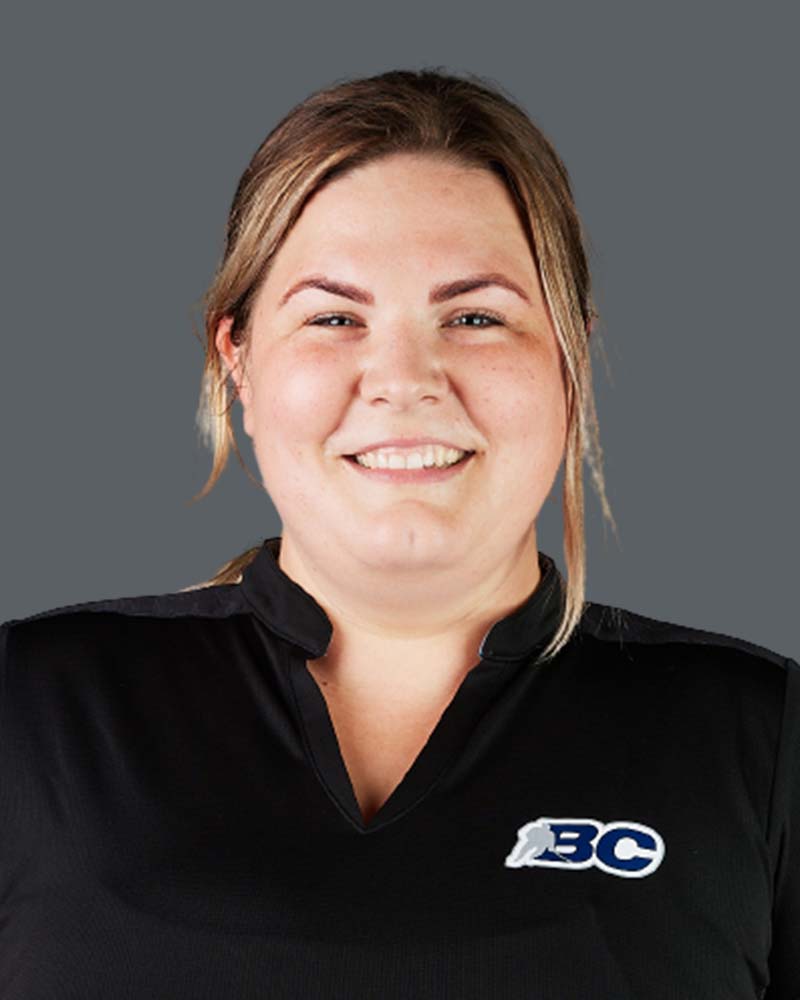 2021-22 Team: Vancouver Whitecaps FC Girls Elite Super REX
Lydia Maxwell, Athletic Therapist
Hometown: Port Coquitlam, B.C.
Maxwell is entering her third year as the team's athletic therapist. She currently works with the Vancouver Whitecaps FC Girls Elite Super REX. Previously, she was the athletic therapist for the Delta Hockey Academy of the CSSHL from 2016-2021. She also worked for the Port Moody Panthers of the Pacific Junior Hockey League (PJHL) during the 2018-19 season, and at the Edge School for Athletes of the CSSHL during the 2015-16 season. She has most recently worked with the Vancouver Whitecaps FC Girls Elite Super REX.
Maxwell completed a Bachelor of Science degree with a double major in Kinesiology and Psychology with a concentration in active rehabilitation at Simon Fraser University in 2015. She then continued her education in Calgary as a post graduate student at Mount Royal University where she completed an advanced certificate in Athletic Therapy. In 2016, she passed her National Board Certification exam with the Canadian Athletic Therapy Association to become a Certified Athletic Therapist. She is currently completing a Master of Science in Sport and Performance Psychology with plans to certify as a Mental Performance Consultant with the Canadian Sport Psychology Association.
2021-22 Team: Salmon Arm Silverbacks (BCHL)
Les Cleverly, Equipment Manager & Trainer
Hometown: Hope, B.C.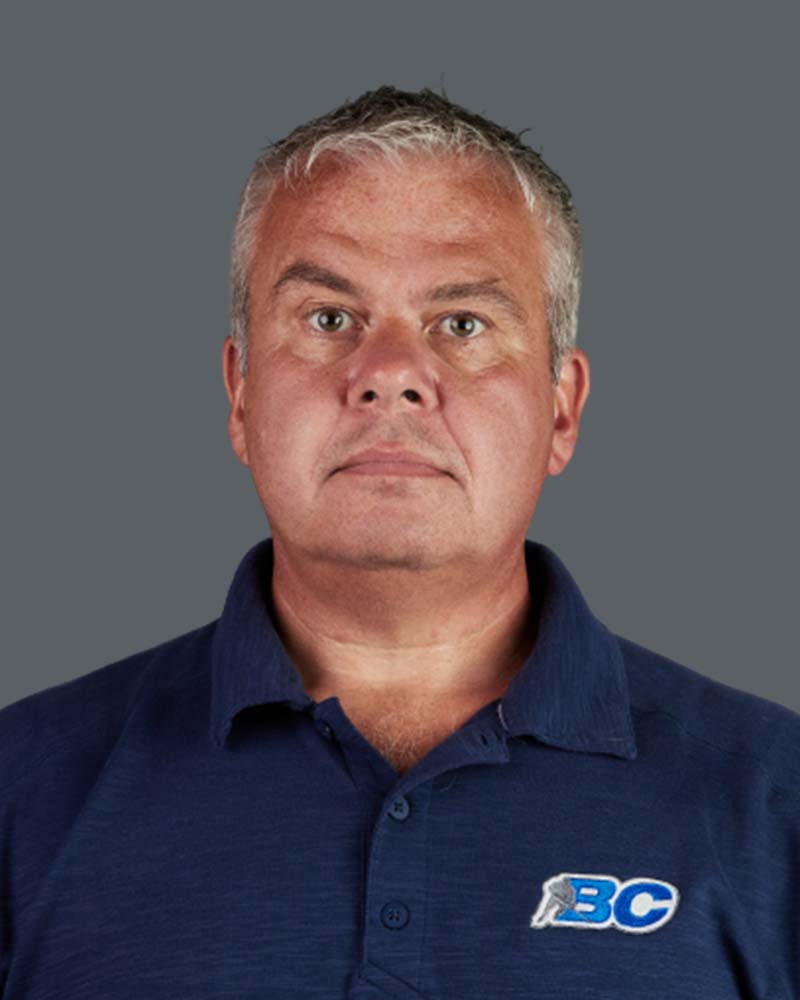 Cleverly has been a mainstay within BC Hockey's POE program over the last three years and has been the Equipment Manager & Trainer for the U16 Male Team while also serving as the Equipment Manager with the Female U18 team. He was a member of the Male U16 team that captured the 2021 WHL Cup title last October.
Cleverly has been a Paramedic for the past 29 years and currently oversee and manages the Clinical Air Operations program for BC Emergency Health Services, which provides Critical Care Air Ambulance for patients throughout B.C.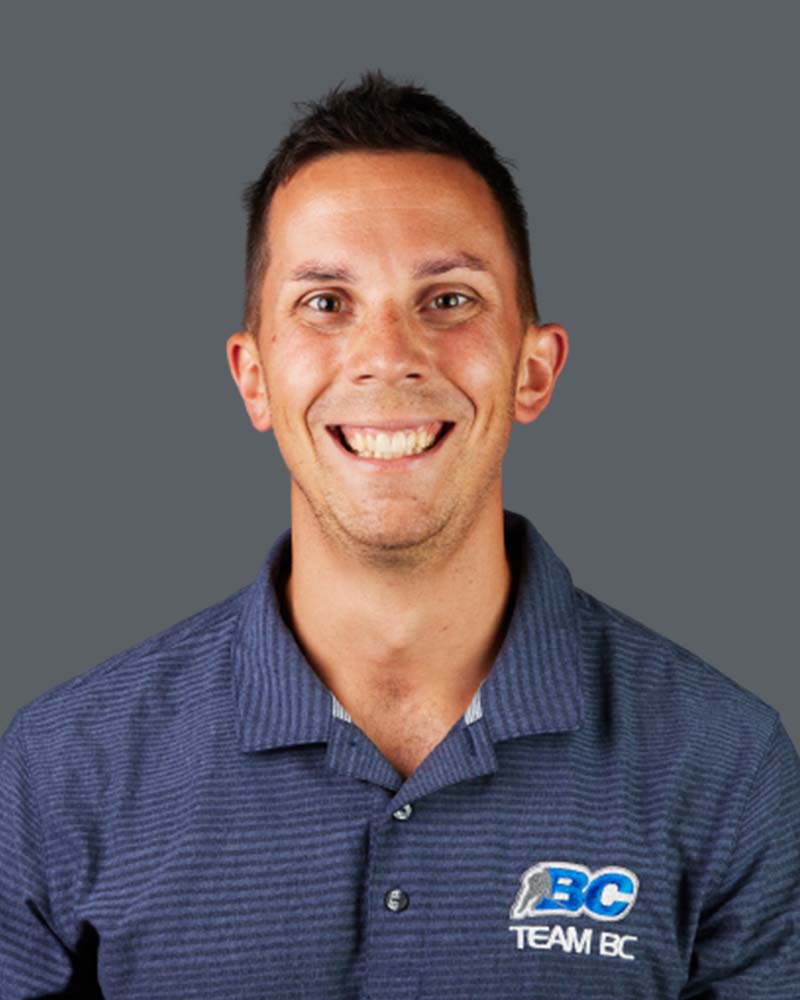 2021-22 Team: Rowing Canada and the Canadian Sport Institute Pacific
Matt Davey, Strength & Conditioning Coach
Hometown: Ottawa, Ont.
Davey is entering his sixth year working with BC Hockey's POE program. With over 12 years of experience coaching in the collegiate, national, and professional ranks, Davey has a wealth of experience to utilize best practices to help get the best from the athletes.
Davey is currently a Strength and Conditioning Specialist for the Canadian Special Forces Command (CANSOFCOM). He has perviously worked as the Head Strength & Conditioning Coach with Rowing Canada and a senior practitioner at the Canadian Sport Institute Pacific. Davey's career highlight is helping athletes achieve their dreams and watching them participate in the 2020 Summer Olympic Games in Tokyo, and the 2022 Winter Olympic Games in Beijing.
BC Athlete Assistance Program & CSCP Targeted Athlete
Each season BC Hockey is awarded the opportunity to nominate players to be designated by Canadian Sport Centre Pacific as "identified athletes". The athletes are designated as a result of participation / selection / performance in the BC Hockey High Performance Program. The CSC Pacific performance model assists national and provincial sport organizations and their targeted athletes, across the province, providing services to both summer and winter sports. Registered athletes gain access to benefits including; Gymworks (gym passes), performance enhancement seminars, links to medical services, and career services. Their coaches also have access to these services.